I know I am really late for this review. I always put off getting an Instant pot because I have a lot of the appliances that it is supposed to replace. The Instant Pot  Duo we purchased is an 11 in one 6 quart appliance. I bought one for my mom for Christmas and a couple cookbooks that I found on Amazon.  It went on sale for $50.00 less the week after I bought my mom hers. I decided that I would buy my own and then we can exchange recipes and both learn how to use it together.
I am pretty sure if my mom has no one to talk to about how to use it, it will stay in the box in her dining room and collect dust. So I am doing us both a favor. First thing, what does it do??? Everything. Slow cook, sauté, pressure cook, air fry, dehydrate, steam, sous vide, warms, roasts, bakes and broils. Whew, that's a lot. 

We have a pressure cooker… Although I am scared to use it so I am actually a little excited about not being so scared anymore. We have a slow cooker. We have a dehydrator. We have an oven and stove top.

I was going between the instant pot and the ninja foodie. We have a few ninja appliances and I really like them. The reason I picked the instant pot was because I was originally sending it as a gift to my mom and I read that the controls were easier to use on the instant pot and the ninja foodie took up more counter space.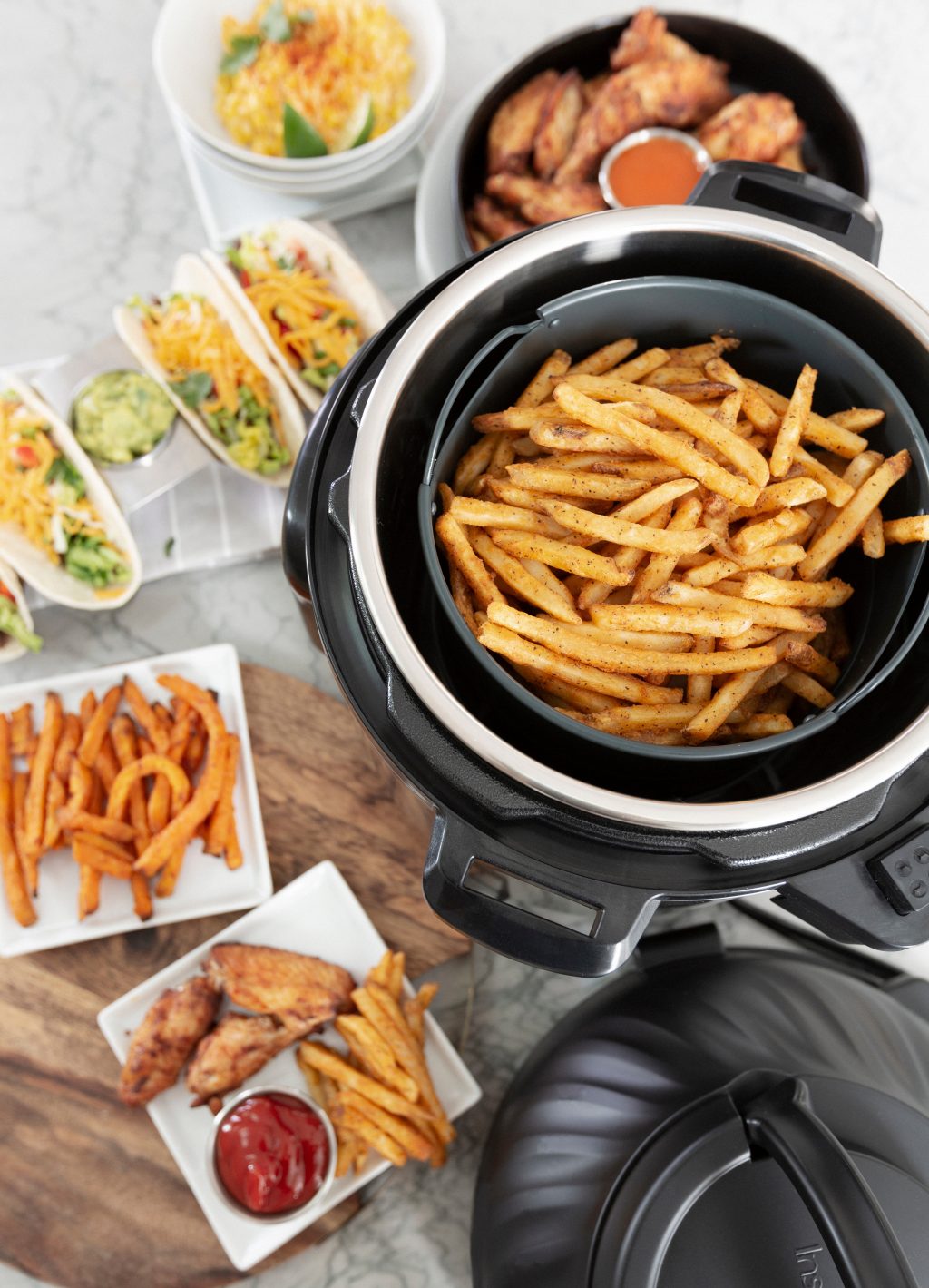 I like the fact that you can do everything in ONE pot. You can use different cooking methods on one dish. The Instant pot is pretty big. I need to figure out what I can take off my counter so I can put this in it's place. I plan on using it a lot in the next few weeks so it will stay on the counter… Somewhere.

Day one: We just wanted to test it out so we made Air Fried Steak Fries. We put 2 tablespoons of oil over some frozen steak fries and sprinkled them with salt. Threw them in the basket set it to air fry at 400 for 8 minutes. Tossed them and set it for another 8 minutes. To my husbands and my surprise, they were cooked and crispy! I put mine in a salad with a hamburger patty and thousand Island dressing. I really enjoyed the crunch although it was a dry crunch. You know how when you oil fry something it's like a wet, oily crunch? None of that, which is fine. I am trying to lose weight and it's Air Fried, duh.. no oil so no oily crunch. I'm down with it. Clean up was pretty easy too so I will definitely use this for fries in the future. We did end up making steak fries again with 3 table spoons of oil and that helped them not be so dry. We think maybe trying regular fries might be better in order to get more of the crispy, slightly oily crunch because steak fries are so big. We're going to play around with it.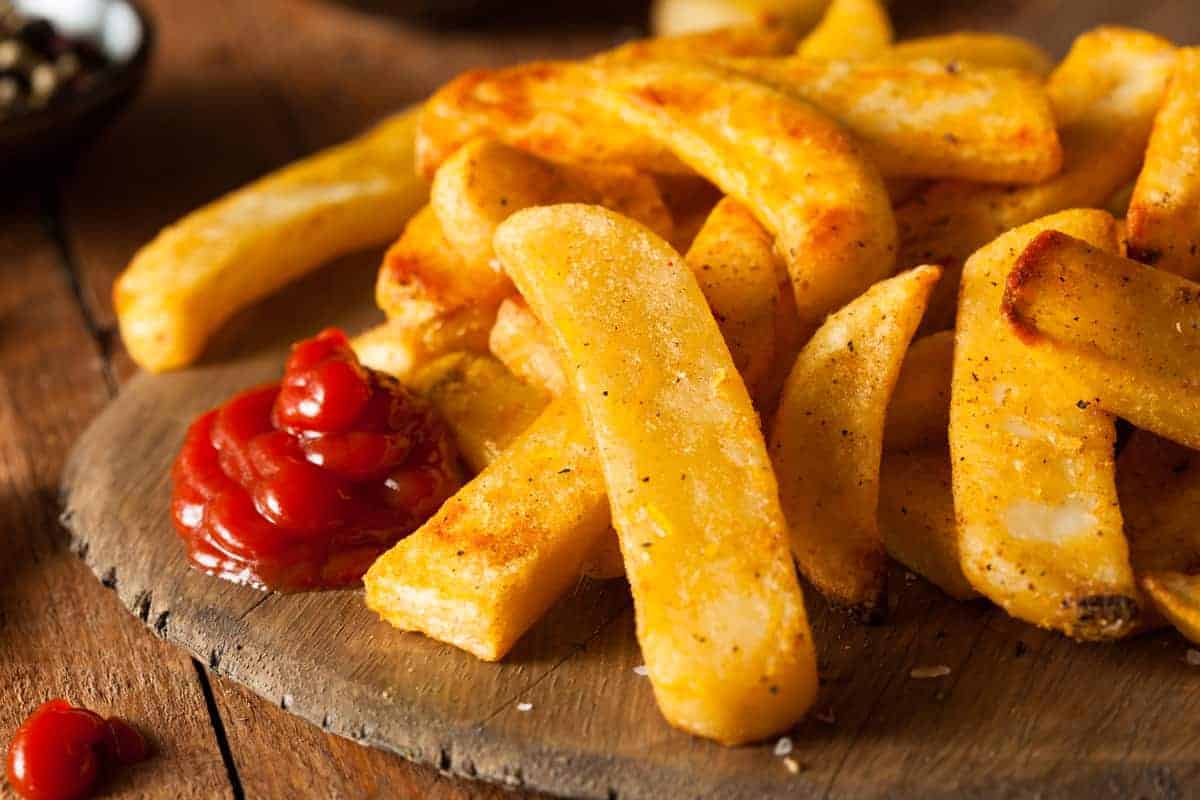 Day Two: Korean Short Ribs – WW Recipe. So easy! Both my husband and I really enjoyed this. But meat over rice in a bowl with plenty of fresh veggie… Yes, please! This recipe is a keeper and I loved how simple it was to mix everything together, dump it in the pot and pressure cook.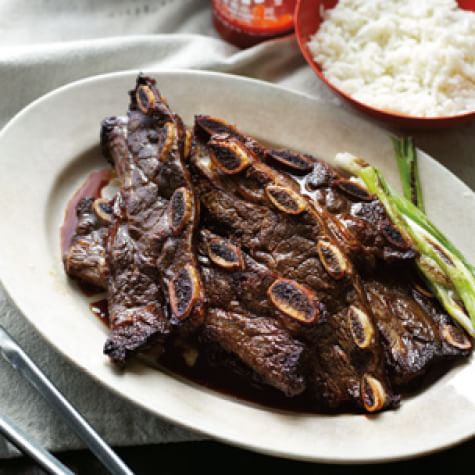 Day three: Oxtail. I used this recipe.https://www.myforkinglife.com/jamaican-oxtails
This just smelled amazing when cooking in the pot. This is, I think, the biggest reason why I am loving this so far. I can sauté and pressure cook in the same pot! Just less stuff to clean up overall. I love that there are so many recipes out there too. And I love that I am no longer scared to pressure cook. I have a feeling this will lead to a lot of delicious dinners in our future! This was a keeper. Both my husband and I really enjoyed this. This was the first time I ever made oxtail and they didn't just melt into the gravy. The meat pulled right off the bone but it was still chunks. I am thrilled that I finally made good oxtail. Now I get to play with the recipe a little and make it my own.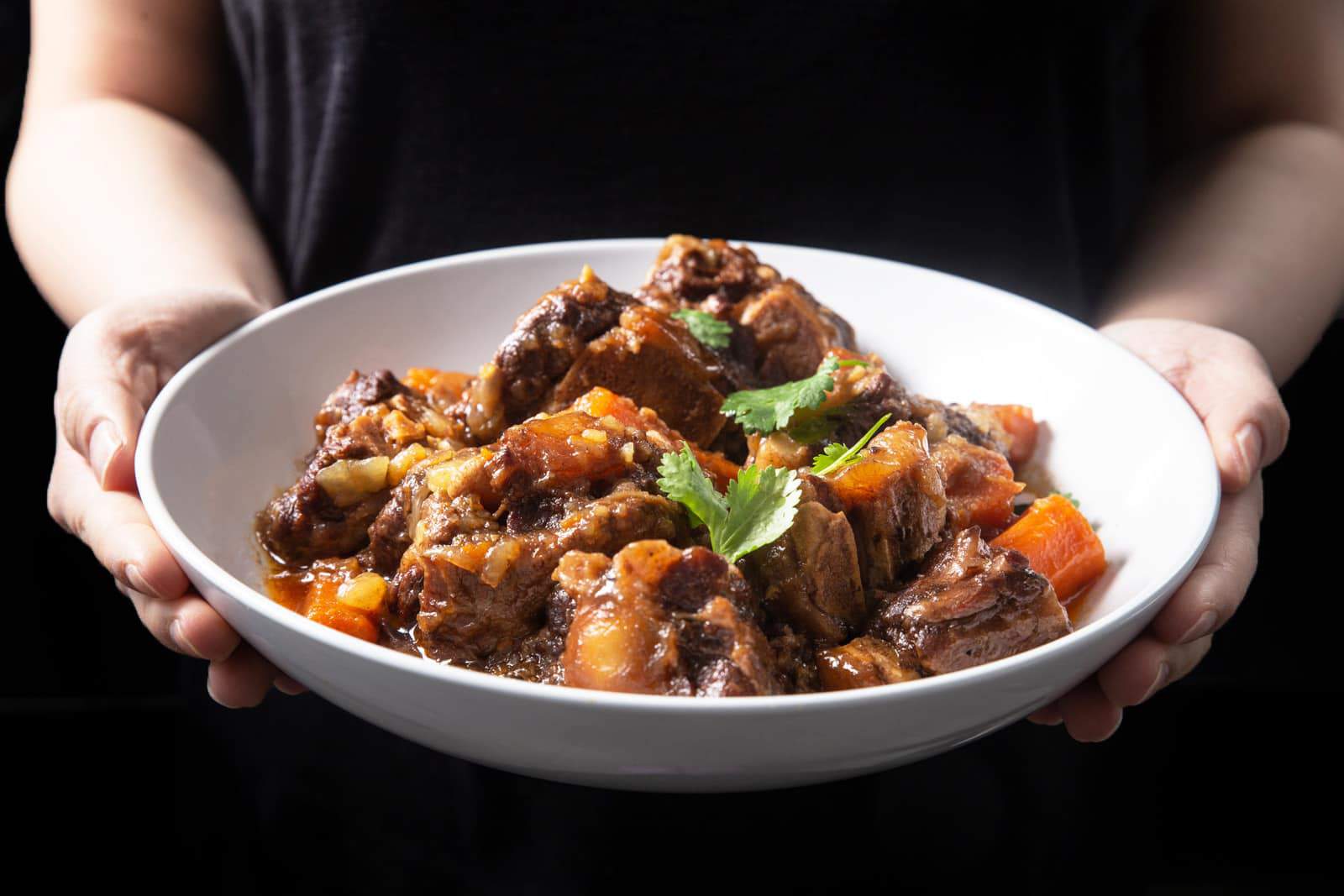 Day four: Whole Roasted Chicken. I am really excited about this. This it the recipe I used: https://natashaskitchen.com/instant-pot-whole-chicken So freaking good. I loved this chicken and it was my first time ever making a whole chicken. It came out super juicy.  I told my husband I wasn't going to make the gravy but we decided to air fry it to crisp the skin a little so I had to drain the juices at the bottom. I figured I should just pour the  juice into a pan and at least try the gravy and I am really glad I did. My husband loved it. He actually went back and got more, twice. I know I keep saying it but I love that we can do everything in this thing. I told my husband that it would actually be cheaper to just buy a roasted chicken at the grocery store. The raw chicken was  a little over $5.00 and the roasted chickens at the grocery store are $4.99. We both agreed that the chicken I made was better than the grocery store roasted chicken. This recipe will be made again and again and I will be adding my own spin on some of the ingredients to customize to our tastes. Side note: When searching for a 4lb chicken the roasting chickens were all 5-6 lbs. I bought a fryer chicken because it was the only one I could find that was the right weigh (about 4 lbs). A fast google search told me the only difference is that fryer chickens are younger and weigh less  but they can be roasted or fried or anyway you want to cook them. Roaster chickens are older and usually weigh 5-6 lbs.
One of my friends is on the fence about getting this because she has a bunch of separate appliances already. When I told her how great the chicken came out, she asked how long it took. It took about an hour to cook, release the pressure and then air fry. She said that she could roast a chicken in the oven in about an hour. Ok. I would still recommend the instant pot.

Day five: Pork belly. I used this recipe:https://www.pressurecookrecipes.com/instant-pot-crispy-pork-bell It wasn't hard to make. I forgot to brush on the oil before air frying and was worried it wouldn't be crispy. I brushed on the oil and put it on for another 10 minutes to air fry and then I was worried it would be dry or burnt. It was delicious. I do not think I will make this often only because I will gain all the weight I just lost! ( 15 lbs so far!)  I am proud of myself that I can make a pretty tasty  pork belly now. My husband liked it too. He kept snacking on them and saying they were good and that unless I want him to get fat, I shouldn't make these that often! I agree! I do like this recipe but I think I will add my own ideas to the mixture and play around with this recipe a little but.. but like every other month, or smaller batches so it's not so tempting to eat a lot.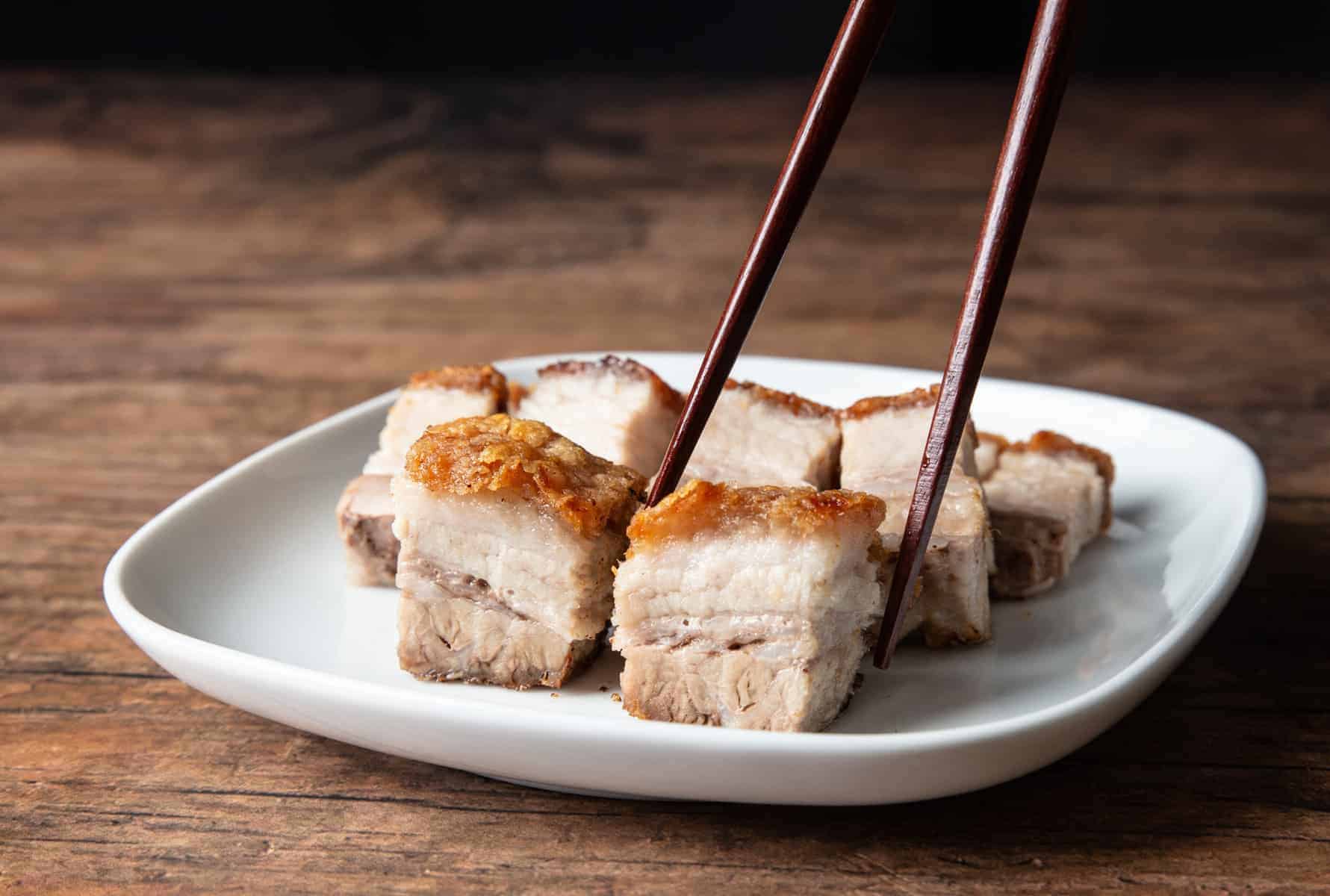 Day 6: Rounding out my first full week. Soy sauce chicken. I used this recipe:https://www.pressurecookrecipes.com/instant-pot-soy-sauce-chicken-rice/When I googled it I also noticed that another site I use a lot has a recipe too:https://rasamalaysia.com/ginger-soy-chicken-instant-pot/I think I might try this one next time only because I like a lot of her recipes. I think it came out pretty good. I did not let it rest which the recipe says you should. I was starving so I just dug in. I will be making this again. The master broth is currently on my counter, I just have to figure out how to save it without taking up so much space in my fridge. My husband liked this too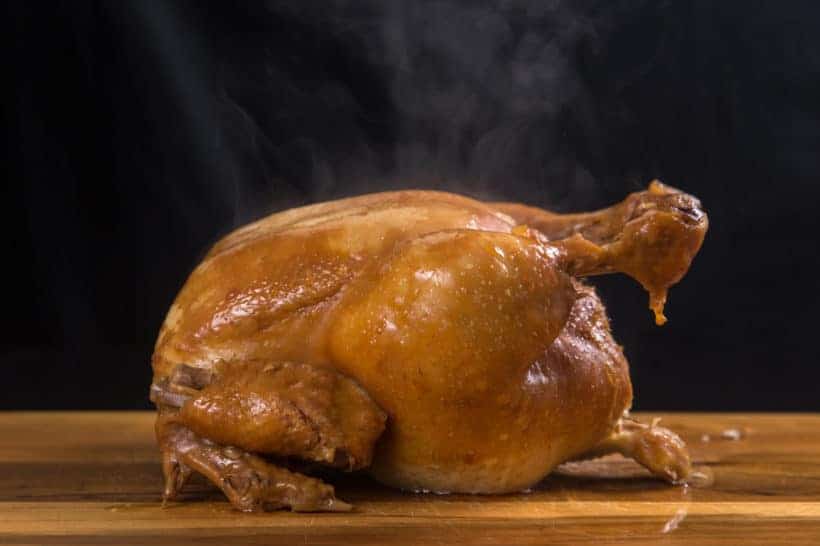 To find my recipe's I google whatever my ingredient, how I am cooking it and then pick between the recipes that have the highest reviews. Sometimes I will pick two and sort of combine them together.

The thing with the instant pot is of course you can cook your food in other ways but why would you want to? For me, I was nervous using a pressure cooker and I wanted an air fryer. I love that I can pressure cook something, get all that flavor and then air fry it for the crisp. This is totally worth for me. I am thinking about buying one for my brother too for his birthday in February. I think he would like it as a one pot to clean and delicious healthy dinner to eat. This has also given me more confidence in my cooking. I have tried to make oxtail and short ribs both on the stovetop and in the slow cooker before and they always fell apart on me. This past week I have made both using the instant pot and they came out delicious. I can't wait to make more. I plan on keeping this on my counter and using it at least a couple times a week. If you are on the fence about getting one, I would recommend it.