So far this month is going alright. We're officially 2 weeks from seeing other people, besides my trips to the grocery store and FedEx. There have been a least a handful of schools reporting cases and quarantining people. My husband and I are still keeping the kids home for now and having them remote in. The anxiety I feel when any of us leave the house is real, but the fact that it's been 2 weeks and we're alright has calmed me a little bit.
Halloween is coming up and the kids have picked out their costumes. My son will be the blow up Dino from last year and my daughter will be a bunny. I will be a chef and my husband has not picked his costume yet. I am really not sure what Halloween will look like this year but we are looking forward to it. Even if we just dress up and ring our own doorbell. Who knows at this point?
I have started to look though the Julia Child cookbook we've had for years and this weekend we are planning to make one of her kidney recipes and mushroom soup. I've been on a little soup kick last week because the temps are dropping. I know I have said it before a lot but I LOVE Fall. The weather. The colors. The food. It's my favorite.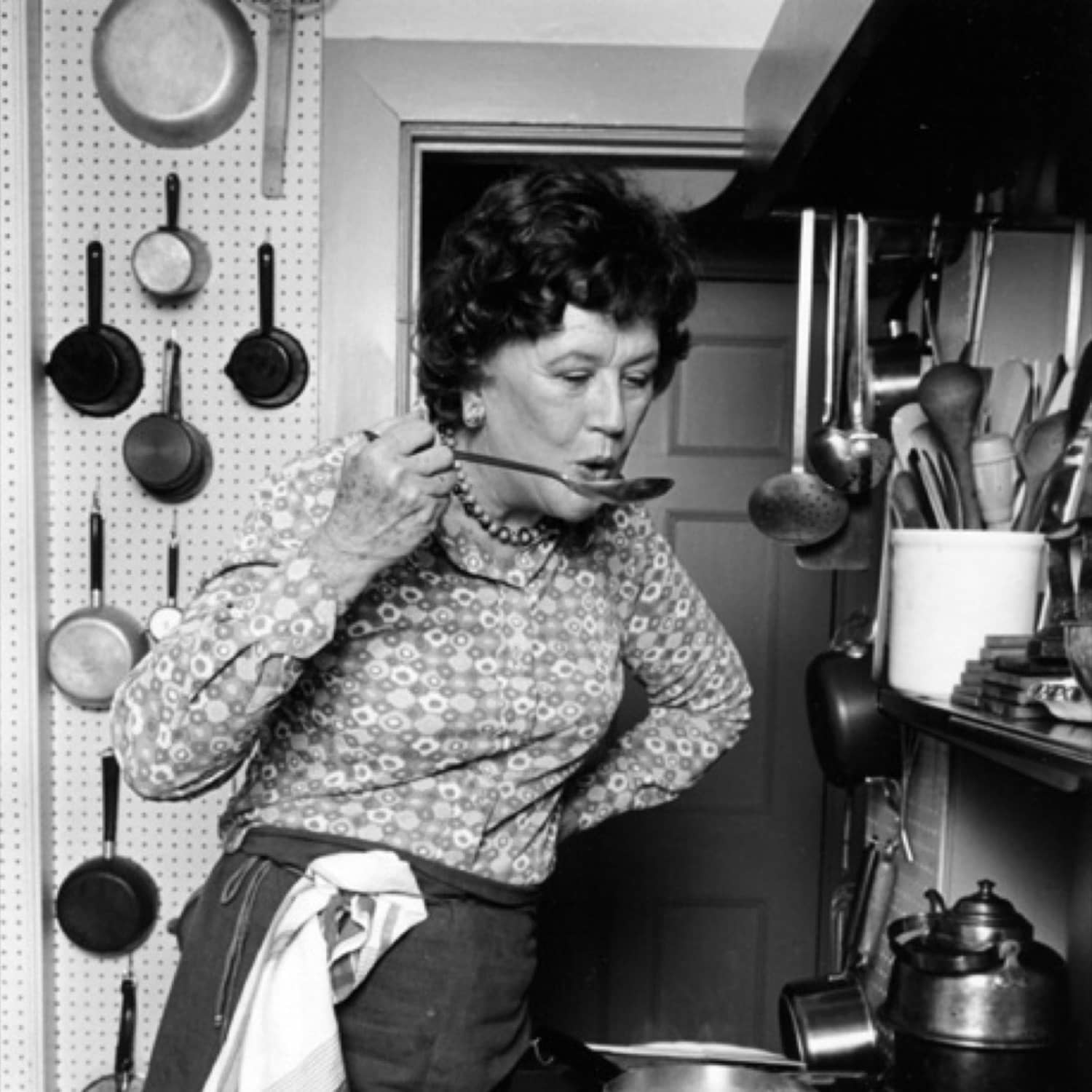 I could do without all the pumpkin spice though. I don't mind it if someone gives it to me, I am just not a huge fan of it. One time my sister in law made a whipped pumpkin pie for Thanksgiving. I think that is the only time I have had a slice of pumpkin pie since I was a kid and it was good!
My rent the runway subscription is going alright. I have settled back into renting what I like, jeans and sweaters, and I have been loving what I have been getting. I still have a small issue with their return delays but I don't think I want to cancel my membership yet. They also sent out an email saying that they are switching up their membership plans next year so I will be getting less clothes and shipments monthly for more money. I'll probably wait to see that that really looks like but I will probably cancel at that point. I don't want too but the plan I have now will be going up $30.00 more per month and there will be a limit on rentals. Part of the fun of this is being able to try new clothes and if they don't fit or you don't like the way they look, you can send them back and get something new. So I don't know what the new plans will look like. They also mentioned in the email there will be a discount on the first few months. I'll just have to wait and see. For now, I will keep trying new things. Even though I wear the clothes mostly home, I just feel way more put together
.
Besides that, we're just home. The 28th there is no school so my husband and I took the day off too. I think we might try to take the kids apple picking. There are a couple farms not to far away from us. I think a few of them have corn mazes too.
How about you? Do you have any fun fall plans coming up?