This was our first week back to school and we are completely remote learning. I have to say it is going better than I thought it would!
I heard nothing all summer about what to expect. I was really concerned it was going to be like the end of last year where the teachers just posted homework and the kids and parents had to work on it, or not. Last year, they had a half hour Zoom call in the middle of the day with the teacher and that was it from the end of March till mid June. Over the summer, I felt like they were putting too much focus on getting the kids into school and not enough energy into what will happen when schools will eventually close down again because of infections. I was concerned and looking into tutors just in case. I decided to just wait and see what school was going to actually look like for distance learners.
After the first week back, I feel slightly better. It seems to me that there is a good mix of teacher and student interaction all day, that really matters. I feel like we have more support so it will be easier for us to focus on our jobs while we are also working from home.
Of course we had a few frustrating moments. On the first day of school, the internet was wonky and we didn't receive all of my sons class codes, so he missed the first introductory day in a majority of his classes. This is our first year at middle school and our first year starting remotely, so that was a little frustrating. I usually take the first day of school off to help the kids but this year, with the delay in school opening, it conflicted with my month end reporting at work so I couldn't take the time off. We did figure out all the class codes for the second day and at 4 days in, besides a internet lag here and there, it seems to be working alright.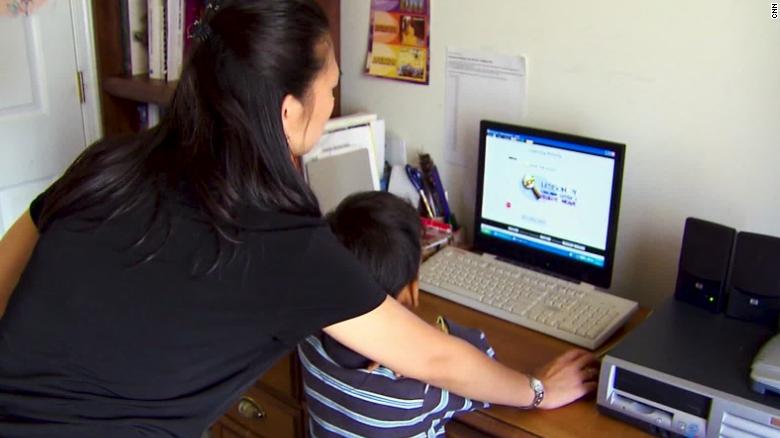 My daughter is in 4th grade so she logs into one class all day and the specials teachers go to the classrooms. She has had a pretty easy transition to remote learning and she is thrilled to interact with her friends and teacher all day.
Obviously, I would much rather have the kids go to school and be face to face with friends and teachers, and I would much rather have everything be getting back to somewhat normal. It's just not going to happen yet. Within the first week, there have already been reports of 3 schools closing for a day to clean after people tested positive and 1 class somewhere is quarantining, so far.
I was holding on to hope that everything would be fine for September and we could start to think about going into school. At this rate, that's not happening. I never would have imagined in my life that something like this pandemic would be happening. I get frustrated, depressed, angry, sad and also happy. I'm happy to be able to spend this time with my family but I miss seeing my extended family a lot. I am happy that we can stay home and stay safe for now.
I'm depressed reading the news. All day I check the news from all over and it's not good anywhere. It just seems to get worse. Some days I have to try to do anything else but read the news because I am seriously sad that this is where the world is right now. I'm frustrated that we can't go on vacation or hang out with our friends like we use to. Every grocery trip fills me with some anxiety and when I write in my journal, I document where I go in case I need to trace where I have been. That's really scary to me.
Two nights ago I was watching a movie with my daughter and I smelt like burning plastic. I yelled for my husband and we traced it to the boiler which we turned off and then called for service the next day. The guy came and fixed it but also told us that we might have to start thinking about buying a new boiler because ours is getting older. You know what my relief was about that entire thing? I smelt the burning plastic. I don't have Covid yet. Forget the thousands of dollars we'll now have to figure out. I can still smell so maybe we're safe for now. I am mad that this is what calms me down right now.
On a better note, I actually LOVE working from home now. I feel more productive at home and at work and maybe also a little less work life balanced, I'm fine with that. With my work, I am not going back in to the office (except for supplies every other month or so and only for an hour) until next year. I am really thankful for that. It allows me to be able to figure out everything with the kids. Judging by the school Covid reports in the first week, I think it's going to be a while for them to go back too.
As for now, I am okay with the remote learning. I don't feel like the kids are being left out. When we have had issues, we have reached out to the teachers to let them know and they have responded fast to let us know what to do and where to go. I'm feeling okay for now. I hope you and family are too!
How are you doing?