Hi Everyone! I am back! Happy September!
I took a much needed break from everything. Promoting blog and books (which are located on the Buy My Book page. I recommend "Little Me, Big World"), writing for my blog and just everything for a while. I needed the reboot. I hope everyone had a great end of summer.
Staycation was fun but it was definitely not the same. We divided the week in 2 and half the week our friends came here and half the week we went to them. We had fun but we're thinking next year we'll try to get a lake house somewhere in CT and actually go stay somewhere. I hope we can go somewhere next year out of the state but at this rate, we're thinking we'll be staying in state again.
School is starting again next week here. I still can't believe how fast the summer went and we didn't really do anything. We're having the kids remote learn for at least the first few months. Watching other states try to reopen school and then closing is concerning to me. Even here (Connecticut) there are at least 3 schools that I know of that have teachers quarantining because they tested positive. Some were in the schools already setting up. My husband and I are both still able to work from home at least until January now, so it's really not worth risking it.
I have been trying new recipes out and so far I haven't stumbled on anything amazing. Tonight I am trying to cook liver and onions for the first time ever. I have eaten liver a couple times in my life. I will try anything at least once and there are very few foods I don't like. Wish me luck, I hope it's a good recipe. I am using this recipe:
I love this website. Everything I have made so far has come out delicious. The Brown stew chicken, Classic Jamaican Rice and Peas, Jamaican Curry Chicken and the Jamaican Steamed Fish are all great.
I am still doing Rent the Runway. I have given up on trying to force myself to get use to dresses. I do like skirts now a lot more though and I think I have a style of skirt I prefer. Now that it's going to be fall soon (I LOVE FALL) I am back into trying out different jeans and pants. Rent the Runway just changed who they use for returns though and I am not liking it as much. It used to be UPS and now they use UPS to send the clothes to me and I have to go to FedEx to have them shipped back. The problem I am having with FedEx is that there is now a delay in how long it takes for them to get the clothes back so I can pick something new. So really, I am getting less shipments and paying the same for the monthly unlimited membership. I am considering putting this on hold again for a few months until Rent the Runway can figure it all out.
September Goals are to start blogging regularly again. That's it. I am aiming small to start.🙂
My daughter is missing all her friends but we have gotten much closer. We've discovered that we both have a love of cooking and all things paper and stationery… Kawaii pens and notebooks, pretty paper, just everything. I just ordered her one of these subscription boxes,
https://www.kawaiibox.com
/ . I hope she loves it. I know I am excited for it. I also ordered the kids a subscription to "The Week Junior". I figure it might be a good way for them to keep up to date on things going on in the world. Especially since there is so much going on right now. We're 3 magazines in and I think they like them so far.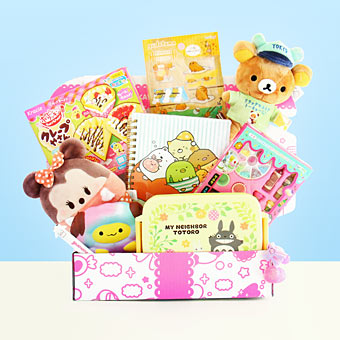 That's pretty much it for me right now. Who knows what's going to happen in the next month at this point. It really feels like it's just been one terrible thing after another this year. I would love it if we could host Thanksgiving. I really miss our families coming over for the holidays and catching up. Then maybe we can plan a vacation somewhere new next summer.
How are you doing?