This weekend was alright. I ended up drinking a couple bottles of wine over the course of it and now I am going to lay off the sauce for another week. I was just bored. But I did notice that I got a terrible nights sleep last night and I really do blame that on the delicious wine.
Friday night my kids and I laid in bed and watched part of Toy Story 4 on my laptop. I got my mothers day gift early (I'm inpatient and I saw the box). It's a tray table for bed and I love it. I wanted it for reading or just hanging out and we have been putting it to good use lately.
Saturday I needed to get out. I was going a little stir crazy from not going anywhere so I took my daughter and we went to go visit my dad's grave at the cemetery. It was such a beautiful day that we ended up walking around a little bit. I know this might sound really crazy but the cemetery is beautiful. I was actually surprised by how many people were there walking and running. My daughter was reading all the head stones while we passed them. It was kind of creepy but also really nice to be outside on a gorgeous spring day walking.
When we got home my husband took our daughter out while he cleaned up the backyard and I just chilled. Then we watched the rest of Toy Story 4 and started a new movie.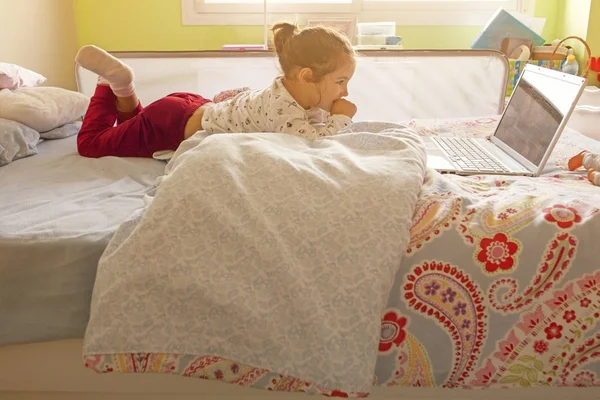 Sunday we chilled most of the day. It was really crappy out. My friend stopped by and dropped off some Ribs they had smoked. My mother in law stopped and dropped off some food she had picked up too. So we didn't have to cook at all! I ate all day, drank wine and read my book club book. We have book club this coming Sunday and I usually have already finished the book but this time… I just haven't been in the mood to read. I don't know. Maybe it's because we picked one on the iPad and I prefer to read a book. Maybe cause I am not really into this book. Probably a combination of both, but I am getting through it alright. I'll finish by Sunday. I'll probably finish tonight.
Other than that, nothing really fabulous. I think that's just how most of our weekends are going to be for a while. I do miss my friends though. I miss hanging out together.
How about you? How was your weekend?