Good Morning Everyone!
Things are getting worse around me. As of this morning in my town there are 276 cases, 13 deaths. In the entire state, 62% of the confirmed cases are in my town and the towns directly surrounding me.
Thankfully, my family and I are okay. Yesterday, the Mayor shut down the parks and halfed the people allowed in each store according to the fire code restrictions. Only one member per family is allowed to shop at a time. NO family shopping trips. Which is fine with me. I went to the grocery store Sunday morning at 7:30 thinking it wouldn't be that busy and I was surprised by how many people were there. The shopping cart attendant was wiping down all the shopping carts and they had the wipes when you entered too. There are still people not adhering to 6 foot distance recommendation.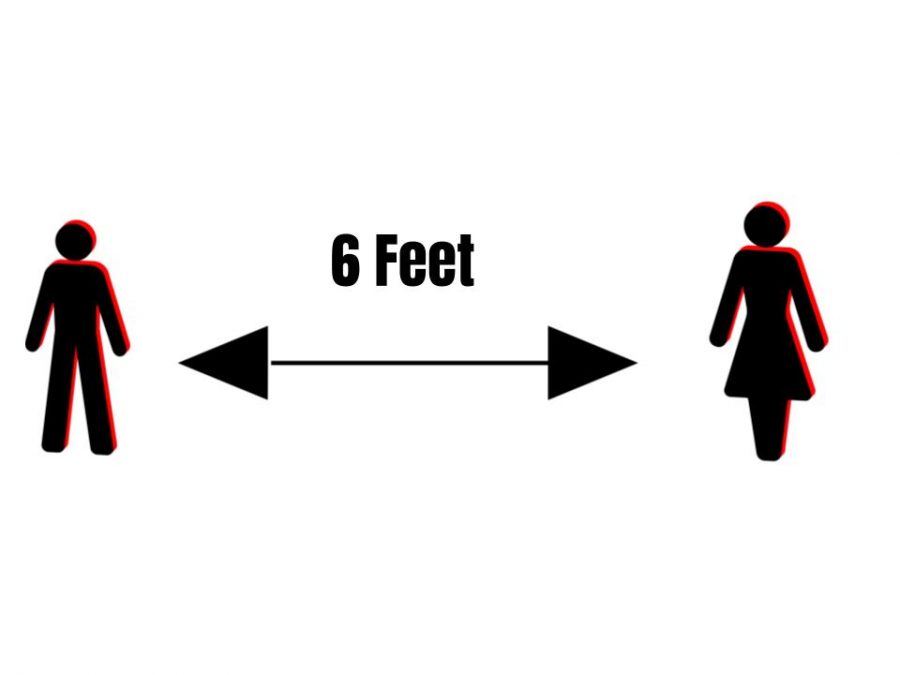 First of all, it's impossible to be that far apart in a grocery aisle from someone. If you are both in an aisle and you have to pass them, there is no way to be that far apart.
Second, the people with the masks do not seem to believe that they have to stand 6 feet from anyone. As if them wearing a mask negates the need for distance. News flash, you still need to stay the fuck away from me.🙂 Thanks. Also, you wearing a mask makes me assume that you are sick or are having symptoms, so please, take 4 giant steps away from me.
Third, the checkouts… The self check outs are too close together, no one is wiping those down in between customers. The regular check outs have the lines for 6 feet apart, but they go down the aisles… And the aisles aren't big. So instead of people gathering in the checkout, they are all in a cluster in the aisles… That's not helping either…
They really do just have to limit how many people are allowed in at a time.
Right now I am not wearing gloves or a mask and I am only traveling to the grocery stores once or twice a week to stock up. We stopped ordering take out 2 weeks ago because even with delivery left on my doorstep, I don't know if it's worth the risk. I'll just cook. I want to help support the community but I also want to live and I want other people to live. So, I think the state/country really should do something more for small business. Like stop mortgage and rent payments with no penalty or interest.  
Make it easier for people to focus on taking care of themselves and their families. We're in a pandemic and everyone would like to at least come out the other side somewhere close to where they were before all this happen. It's not that easy, I know. I haven't researched anything, I am going off what I have read so far in the news. The Feds leaving it to the state and the states leaving it to the towns
just makes everything more confusing, in my opinion. 
I thought everyone was crazy for grabbing toilet paper and creating this panic buying situation, and we were assured there was plenty of toilet paper and it would be coming back. Two weeks later and the shelves are still empty around here. They said there is some every morning and it gets bought right away. So what I am seeing is, there is a shortage and it's being rationed daily. Whoever gets it, gets it. My family is still okay for now but in another week or so I might have to panic buy something because we'll be getting really low. Hopefully, I'll find some by then.
 I put my rent the runway on hold because I think it's really messed up to have a UPS driver deliver clothes to me so I can wear them at home… Also, I am not sure about the whole sharing clothes even if they have been dry cleaned. Hopefully, this will resume in May and we'll all be getting back to a new normal. I'm positive thinking right now.
Other than that, we are hunkering down in hopes that this will peak and new cases will start to drop. We're working and distance learning from home. We're trying to stay far far away from everyone. Easter has officially been postponed. I did order the kids baskets and prefilled eggs from Amazon yesterday. It's not the same, but we'll make due.
I spoke to my coworker who has informed me to stay away from Costco. They are being paid more per hour, but some are coming in sick or have family members who are sick and even though they are limiting the number of people in the store, they are not sending home sick employees at the moment. Nothing we needed from there is urgent SO… I guess I am going to see what I can get delivered. Delivery makes me feel bad for the people packing and sorting and delivering but I really don't know what else to do.
This entire situation is so crazy. Be safe everyone.  We'll get through this.