I'll start by saying my 8 year old daughter had a blast. My friend bought my daughter and her son a sloth experience through Groupon for my daughters birthday because she is obsessed with Sloths.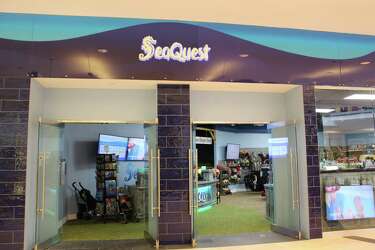 My review:
Terrible.
The rodents had poop on them. The birds ate every 5 minutes. The guy at this exhibit actually closed it for a half hour because he said they were going for a couple hours already and the birds needed a break.
The marine animals seemed to be the best off, at least they had space. The pigs were made to run in circles. The kangaroo was fed by a steady stream of children. The bunnies were trying to hide. The poor chickens were walking on so much food from people trying to feed them.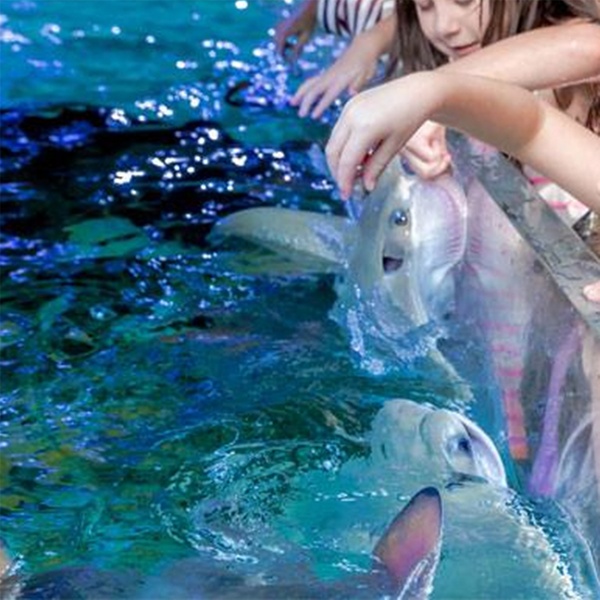 They sell you tokens for food. $10 for 4 and $20 for 14. That's just wrong. Just feed them on a fucking schedule. I felt like a horrible human for buying tokens and when we tried to sell them back, they wouldn't let us.
The sloth experience was actually alright. The kids got to feed the sloth. Not over feed it. They got to pet it and look at his ear. We asked about a lot of things and the guy answered everything. My daughter loved every minute of the encounter.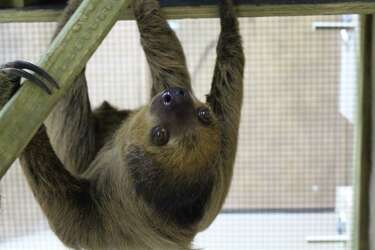 We did ask if there were people that protested when they opened and apparently there were, they hung out outside with signs.
I would not go back here again. In my opinion, this is not a great place for animals. Even though the people working there said the animals were treated well.