SPOILERS ARE IN THIS REVIEW! DO NOT READ IF YOU HAVE NOT SEEN THE MOVIE YET!
Boy (10): Awesome. I loved it. It's my favorite movie right now. I like the plot twist that it was all holograms. I liked that he was using a voice through the illusion.
Girl (7): (She Stayed awake so it was good) I liked the movie. My favorite character was MJ.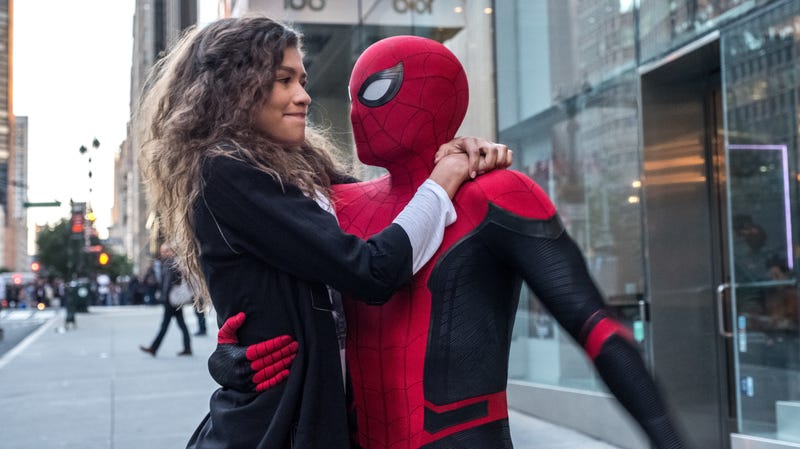 Mom (37): I loved it. I thought it was really cute. I know some about spider man now from the million movies that they have made, but each version is different. I really enjoyed this one. It's funny and cute but also you feel for spider man because this one makes me realize more than ever that spider man is 16. You see the struggle and the understand the teenage mistakes.
Dad (37): I think it was a really good follow up to endgame. It was super fun it had feelings it wasn't to heavy. Mj was great. Zendayas MJ is great. The cameo in the post credit scene was spectacular. I really liked Jake Gyllenhaal as Mysterio.  It was very well done. Some of it was kind of a stretch but it was keeping with the character.
Sister (34): I don't like that spider-man was revealed at the end. I liked it. Love Zendaya. She's my favorite. Peter Tingle.
Niece (14): It was good but it frustrated me so much… But that means it was good cause it made me feel something. I was mad at the situation.
See it and see it in theaters. We also will probably buy this when it comes out.