There is a lot to do in Connecticut as a family. Here is a list of some of my favorites.
Family:
Maritime Aquarium
https://www.maritimeaquarium.org/
We are actually members here because we go so often, and we live close by. This is located right in South Norwalk (SONO). You can easily spend a couple hours here and there's an IMAX that I would recommend checking out too. The movies are interesting. My daughter, who is 7, loves the seals, otters and turtles. I love the porcupine. My son loves the parrot. They have a jellyfish touch tank and a sting ray/shark touch tank. Check the times for the seal feedings, those are pretty cool to watch too. There is a parking garage across the street, and a smaller lot attached to the IMAX. They'll be moving the IMAX at some point and expanding the aquarium a bit. There are a lot of places to eat around here (and in SONO in general).
Stamford Museum and Nature center-
https://www.stamfordmuseum.org/
This place is great to explore. There are trails to hike, a farm with lots of animals to walk through and a pretty cool playground. It has multi-story slides, multiple levels for the kids to run around on, and it's got areas for different age ranges. Seriously, we spent some afternoons here. Check the website to see what's going on.
Mill River Park –
Located in Downtown Stamford, CT. They are redoing it and just added a carousel and have started having different events. Normally there's a large pair of playgrounds, a walking track, tennis courts, handball courts, a basketball court, and some volleyball pits.  On the weekend during the summer they have free fit club with different work outs in the mornings. I have a friend that has gone, and she really enjoys them. If you are in Stamford, it's worth checking out the park to see what's going on.
Chelsea Piers-
https://www.chelseapiersct.com/
Located off I95 Exit 9 in Stamford, CT. This place is huge. It has a pool, basketball, squash, batting cages… There is splash zone, Ice skating, tennis. If you want to be active and indoors, check this place out.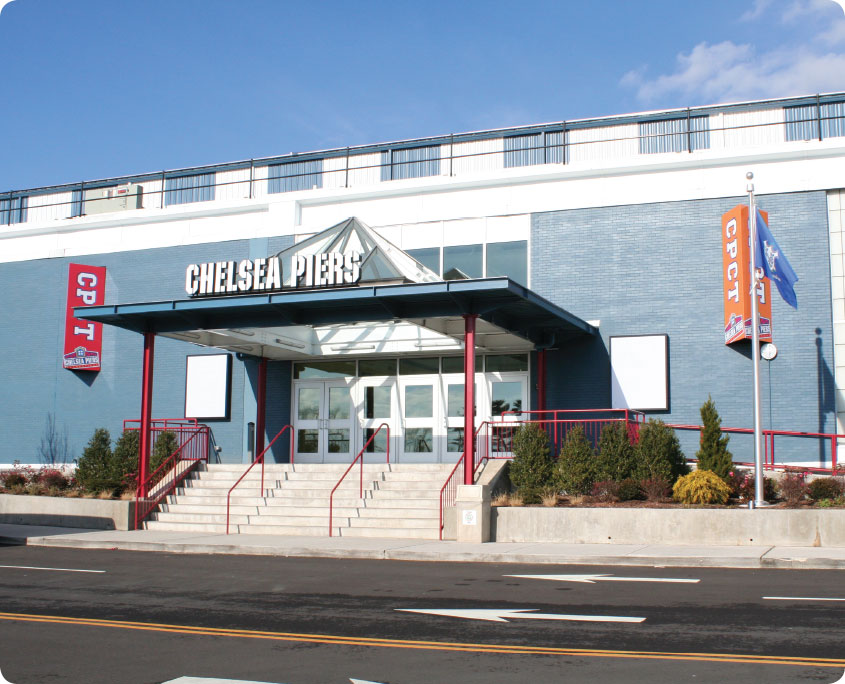 Mystic, CT
Mystic, CT is really charming. If you are coming to CT for a couple days, spend a night here. We've stayed at the Hampton Inn and Suites. I'd probably book the Hilton next time because it is directly across the street from the Aquarium, which is really cool. We had a blast here. I can't find the link now, I don't think the 2019 tickets are on sale yet, but there's a special called the Mystic pass that we bought when we went. You get admission for the Aquarium one day and the Seaport the other at a discount.
Mystic Seaport Aquarium
http://www.mysticaquarium.org/
Mystic Seaport
https://www.mysticseaport.org/
The seaport is cool. Mostly outside although there are buildings to walk into with people reenacting the jobs. There is a blacksmith, printing press, a bank and a whaling ship you can walk on and explore. They have a build-your-own boat hut that the kids thought was pretty cool.
Honestly, we had a blast here and we all want to go back again for another visit.
Lake Compounce –
https://www.lakecompounce.com/
This place is a fun trip during the summer. You should plan on spending the entire day here. The water park portion is huge. Usually we'll rent a cabana and a locker, so we have a base. We'll go out and play in the water park all day while it's 100 million degrees out. (We usually go in August). The water park section closes at 6 pm. We change and then go ride the rides in the other half of the park. Last time we went, we rented a cabin at the campground attached:
Bear Creek
https://www.lakecompounce.com/bearcreek
We have cabin camped here and we really enjoyed it. The cabins are pretty cool. It is a newer camp ground, there's a lot of open space (but not a lot of full-grown trees yet). There's a store on the grounds, firepits next to the cabins, and a shuttle to Lake Compounce itself. Instead of parking at the park, we were able to park outside of our cabin and unload everything. There was a terrible thunder storm when we stayed and I was really thankful for the roof and air conditioner. It was fun. Next time I want to stay another night just so we can stay on the campgrounds and see what activities are like there.
Essex Steam Train
This I've never done. I do want to try the dinner train at some point though. My coworker brought her Thomas the train engine obsessed son to the Thomas day. That runs end of April, early May, Check it out here:
http://essexsteamtrain.com/seasonal-excursions/day-out-with-thomas/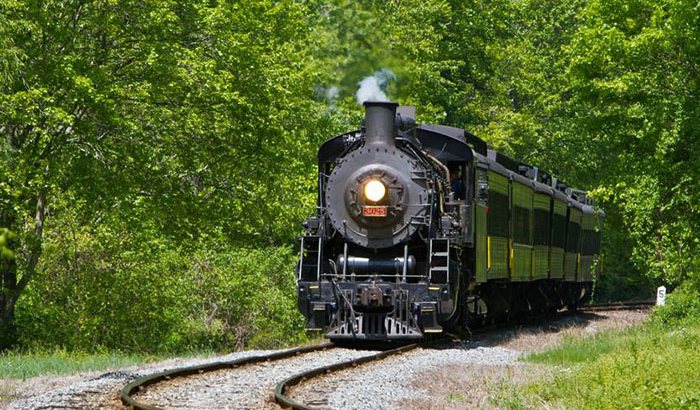 Connecticut Beardsley Zoo:
This is in Bridgeport and honestly, I would rather go to the Bronx Zoo, which is 25 extra minutes each way from us (without traffic), and totally worth it. But, if you are looking for something to walk through in an hour or so, then check this place out. There aren't a ton of animals or habitats here, but I am honestly comparing it to the Bronx Zoo and that really can't be beat in this area.
Quassy Amusement and Water Park:
if you're looking for an amusement park in CT, I prefer Lake Compounce. Quassy used to have a nice picnic area, lots of shade, an arcade, boat rentals and rides. The last time I went I wasn't impressed. There is a lake to swim in, some waterslides and a splash zone. I didn't think that there were a ton of rides. It was hot and everyone was kind of fighting over picnic benches that were all squished together. I know some friends who go on day trips here and have a blast.
Stepping Stones Museum-
http://www.steppingstonesmuseum.org/
To me this museum is more for preschool-aged kids. It also depends on what the current exhibit they have going on might be. The first time we went my kids had a blast. The second time we went, they were kind of bored. Check out the website for what the exhibit is and make sure you can spend a few hours here because it's not exactly cheap. There is a playground across the parking lot that is pretty cool too. They have areas that are appropriate for different ages. Usually an ice cream truck sits nearby and there is a splash pad.
https://www.norwalkct.org/1337/Mathews-Park
Bruce Museum-
Located in Greenwich, CT right at the bottom of Greenwich Avenue. This Museum is small but interesting. There is a playground directly across the street too that is really fun. They host a lot of art installations, and sometimes have seasonal events, both indoors and out.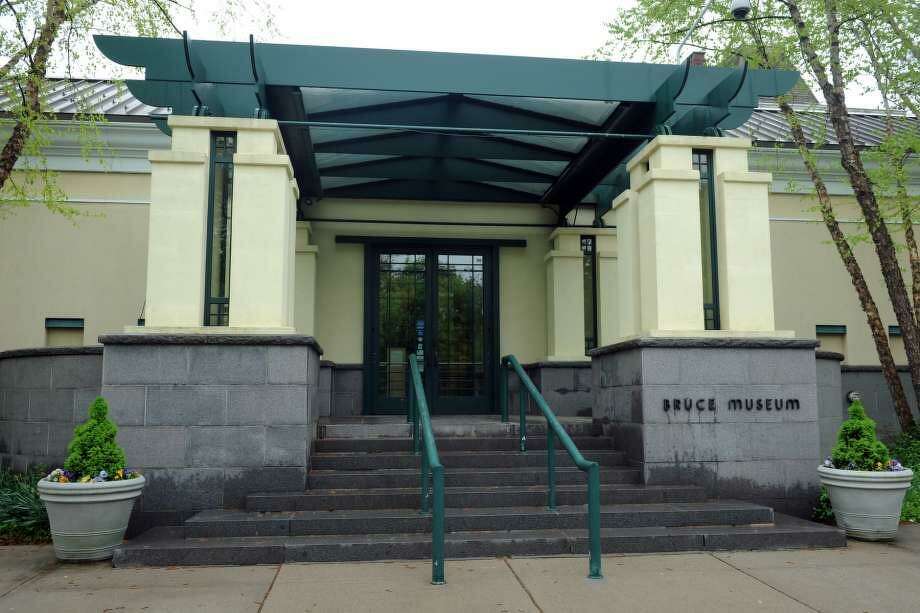 Sheffield Island Lighthouse
https://seaport.org/Ferry-Schedule
The Ferry leaves from the port at the Maritime Aquarium. It's a half-hour ride out to the island. They drop you off and you get to explore for a little bit. You can bring a picnic, buy some snacks there, or just check out the light house and walk around. We brought a ball with us and played kickball and bought a couple hot dogs and explored the lighthouse and the shores. It was about a 3-hour trip. I thought it was a fun thing to do.
Beaches, Lakes, Hiking trails. –
There are too many to list and they are nice. I would take a day, pick one and make a picnic out of it. Seriously, check out the trails. I can't tell you which one to pick.
https://www.alltrails.com/us/connecticut
I have always wanted to try to hike some of the Appalachian trail. That's still on my list of things to do:
http://appalachiantrail.org/home/explore-the-trail/explore-by-state/connecticut
My favorite beach is Tod's point in Greenwich, CT.
https://www.greenwichct.gov/facilities/facility/details/Greenwich-Point-Park-69
I grew up there. There are trails, old buildings to explore, a beach, a concession stand. Tod's Point is dog-friendly in the off season (October through March where entry and parking is free). Low tide is awesome for finding crabs in the tide pools. During the summer it can be pricey. There is a parking fee and a per-person fee. I usually go with my friend who has a parking sticker and I just pay for a day pass for us. I think that's like $7.00 a day and you can get them on the town website. Or pay at the gate.
Farms: For Berry, pumpkin picking:
Lyman Orchards-
https://www.lymanorchards.com/
Silverman Farm-
https://www.silverminefarmct.com/
Calf Pasture Beach is in Norwalk, CT. Pretty much any town on the coast will have a beach. Westport has a nice beach. Check the websites to see about fees and hours.
Places to eat in Fairfield county: It depends what you like but here are a few of my local favorites in Norwalk, CT:
Mecha – is a Japanese noodle bar. House specialties include ramen and Vietnamese pho. They have really good specials, so I usually get those. My kids love the regular ramen bowl; just noodles and broth.
Kazu – Is really good for sushi. I go here for a lunch date with my husband sometimes. Their lunch specials are pretty good and reasonably priced.
Cafe Social – Has sandwiches. I have had a few pressed sandwiches and a burger. Really good with a laid-back atmosphere.
Makondo- Columbian food. This is a new spot for my husband and me. The chicharron is amazing and the soup is really good.
If you are planning on visiting shoot me an email at jess@SIRJstudio.com and I can give you some recommendations.