When I was young I loooooved to bake. Muffins, cupcakes, cakes. I used to make my mom take me to the library so I could take out recipe books. I remember taking a Japanese cooking class in elementary school and I fell in love with trying new things.
I worked in restaurants right up until I was pregnant with my son and then I decided that I needed a career change with better hours so I went back to school,  finished my associates and switched to office management and then medical billing. I do miss the restaurant, just not the hours.
When I was pregnant with my daughter, my in laws gave me a kitchen aide mixer for my birthday. Bright Red. I love that thing.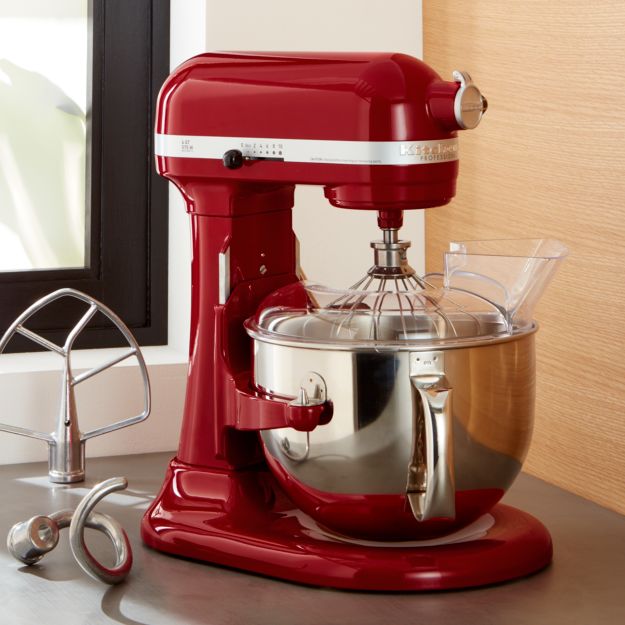 I made breads every week and cookies every weekend. I tried and failed my first from scratch cake… I think it would have worked out but we were going to a friends house for dinner and I did not time the cooling part so my icing melted and the top layer slide off. It was not pretty, but it was edible.
Then I had my daughter and sort of put bread making on the side while I got used to 2 kids. I am starting to get back into it but I need to focus more on healthy because my husband and I need to lose about 20 lbs. Okay, 30 really.
I love to cook. I love the internet for looking for new recipes, you can find pretty much anything you look for. And pretty authentic recipes too. So far I have made Jamaican, Indian, Greek, Italian, Polish, Czech, Peruvian, Mexican, Thai, American southern, Chinese, Japanese, Vietnamese and that's really all I can think of right now. There is really nothing that I won't try. I am totally open to new things. I am slowly working my way through the library.
This year I will be focused on healthier eating and I will be posting the good things on here. So follow this blog already because I promise there will be some interesting things.
I cook Easter, a big family reunion in the summer and Thanksgiving for my entire family (and any friends they may bring) every year and it makes me so happy to have people I love get together and eat, relax, catch up and have fun.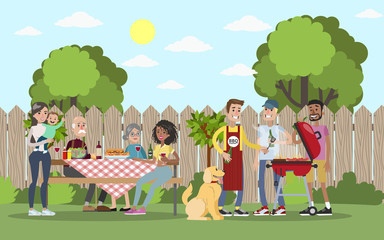 (Side note: Why  is it so hard to find a mixed race family BBQ picture? )
In the future, when my kids get older and I finally become a successful blogger and best selling author, and I have some time (ha ha) I would like to open up a free kitchen serving lunch Wednesday through Sunday. Just to have people come sit and eat. That is my ultimate dream. I know we will make it happen one day.
What's your favorite thing to do? What's your ultimate dream?