When I pick my books I really just google book lists and pick anything that sounds interesting. If I see a book on multiple lists, I will request it from the library too. I like it like that. I never really know what I am about to read. Currently I am on 8 hold lists and I have 2 more books waiting for me to pick up at the library so I have been on kind of a reading spree.

Damned / Chuck Palahniuk. I really liked this book BUT I read the trilogy out of order. I read the Doomed book first and since I knew a lot of the main characters history already, and what happens next, I really just wanted to know how she died. I know that sounds really gross, but if you read the book, you'll understand. Should you read this? Yes. But I would recommend reading the books in order. I will be reading the 3rd book whenever it comes out.
Deacon King Kong : a novel / James McBride. I really enjoyed this book. To be honest, it took me a while to get into it. I loved the way it connected all the characters. I loved everyone's names and nicknames. Mid way through the book, I just wanted to keep reading. By the end of the book I understood why this book is on so many book lists. Would I recommend to read? Yes. I think I might request another book by this author too.
Leave the world behind : a novel / Rumaan Alam.This was a book that I didn't expect. I saw it on lots of lists and finally threw my name on the wait list at the library.  I was not thinking that the book would go in the direction that it went it. It kept me guessing. It was a fast read and kept me wondering what the heck was happening! I recommend giving this book a read. This is another author I think I might request another book from.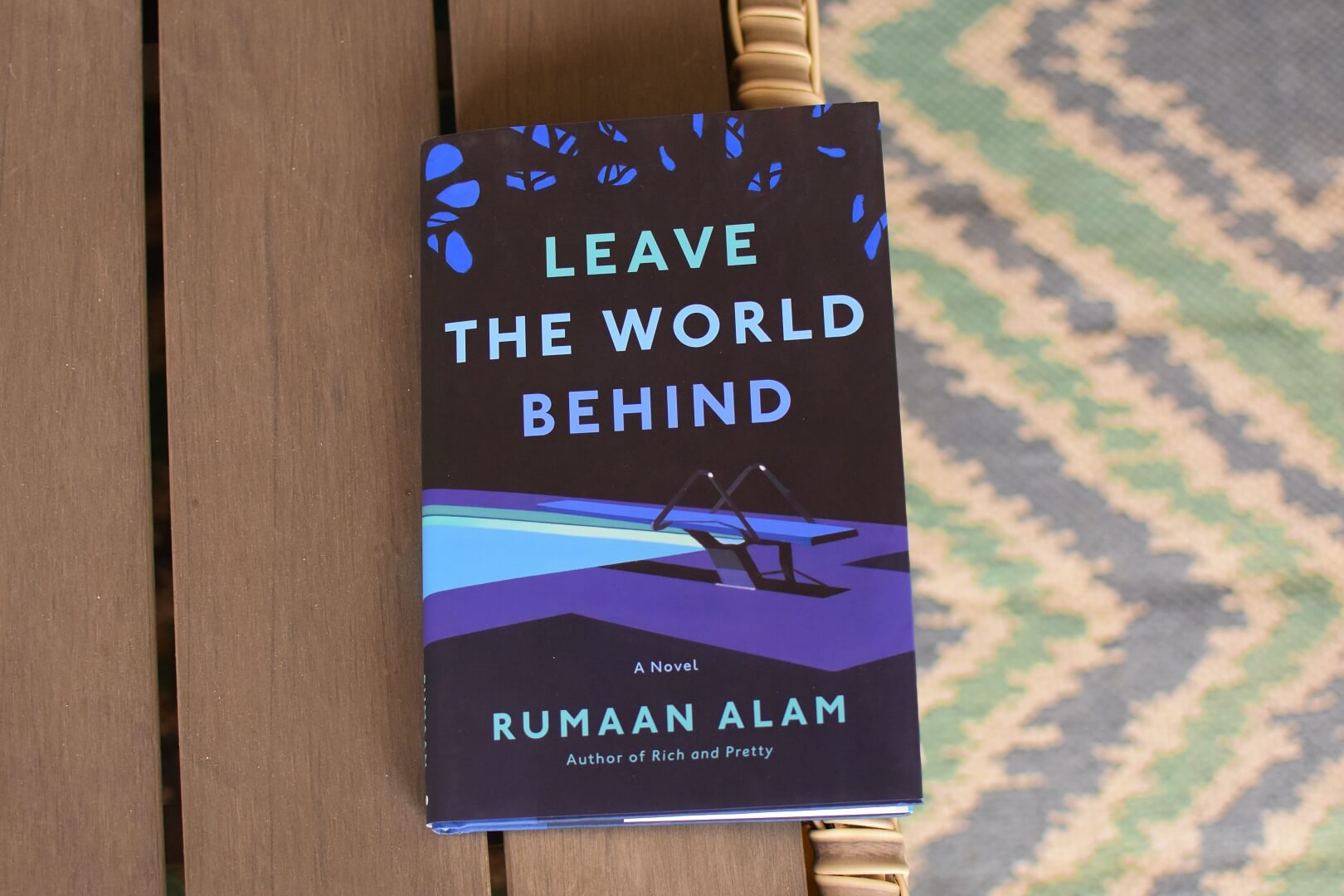 Pizza girl : a novel / Jean Kyoung Frazier. My first long job was working at a pizza hut. I worked there for 10 years and ended up being the general manager in the end. That job taught me a lot so I was really excited about this book for no other reason than the name of it. This book made me sad. haha. I enjoyed it. I thought it was funny in some places. It really actually brought me back to my time working in the pizza place when I was right out of high school and unsure of where or what I was doing with my life. And the wanting to just be able to fit into someone else's life, that made sense to me. That was pretty much the extent of my relating to the book, the other parts were a little nuts and the main character is pregnant. She also drinks a lot. I'm not sure if that would bother other readers. For me, I was concerned but this is a fiction book, so if the author felt it was necessary, then it was. I would say that this book was interesting enough to add to your book list.
Next up: White ivy : a novel / Susie Yang.  This book I saw on many book lists so we'll see.
What are you reading?? Anything you would recommend?