1.) Really enjoy it. For me, it's a hobby. Would I love to make a full time salary off it and be able to do it full time? Of course! Will that happen for me? Probably not. In a year and a half I made a grand total of $8.00 off ads on my blog and $20.00 in book sales. I write because I love to and I found that since it is a favorite hobby, I want to keep in enjoyable.
2.) Don't test products unless you really want to promote them.
I did a review of a product and I had to promote it for 2 weeks. I loved getting the stuff and trying it out, I didn't like promoting it so much all over. That's just me though and probably why I haven't looked for other things. Would I love to get free stuff?? Yeah! But I only would want to promote the stuff I really, really wanted to tell my readers about. In my case I signed a contract and then I was mad at myself.
3.) Do not agree to guest blog on someone else's blog UNLESS you REALLY want to.
A long time ago I was asked to participate in a travel blog collection. Someone was doing an all 50 states and where should you go type of collection. I thought it sounded really cool and I figured it would link back to my blog, so more traffic. I was asked to do my state and I wrote about all the places that we loved to visit, where to eat and all the fun things we liked to do.
Writing it wasn't a problem, what sort of made me upset was I was asked to add a bunch of stuff and then I never really saw it promoted by the person once they posted it on their blog.
I ended up posting it to my blog after a couple months because I worked really hard on it. Probably harder than I worked on a lot of my previous blogs at that point. I was proud of it. It inspired me to write about a lot of our family vacations and where we go and what we do… I just started a virtual trip weekly since I can't plan real vacations right now.
4.) Support other blogs and you will see it returned. Even if you don't get supported back, support other blogs anyway. I love finding good people to follow and even though I don't read every single week, I try to stop by at least once a month to see what they are up too. Like, follow, comment, participate.
5.) Set goals but don't beat yourself up about not hitting them.
In the beginning I was all about views. All about it. I counted them and loved seeing the daily and monthly views grow. And then they didn't for a while. They just stayed around the same and I really got discouraged. I promised myself I would give it a good year and I did. Some months are better, some months are not that great. Any views are better than no views.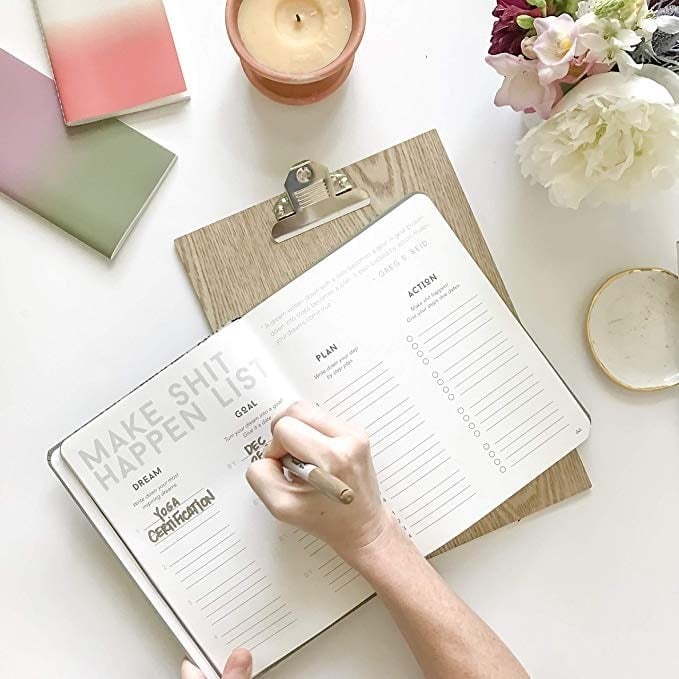 6.) Take a break if you need too.
I really burned out last summer. My initial goal was to post one blog every day that I went to my real job. Like it wouldn't be hard. I was such a fool. I found myself repeating myself throughout the blog posts because I was burning out.
It started to feel like a job some days just to come up with something new to write. I stopped forcing it. I now write a couple times a week, I promote each post for a few hours across twitter, pintrest and facebook and then I let it go.
I want to build content and I want it to be interesting.
7.) Do not compare yourself to other people and their blogs.
There was one person who started around the same time as me and she was making money within months. I honestly felt like I wasn't doing enough, like I should be doing more and like I was failing. When I asked, she said she would help me, if I took her course. I declined.
I am not a sales person, I have never been a good one. If you ask me what I think, I'll tell you the truth. Do you need this? Probably not. Why?  Because if you asked my advice I would give it to you for free. I wouldn't think of putting a course together and selling it. Because then I would have to sell it, and I am not a good sales person. But that's how she's making money. Great for her, not what I want to do.
I personally don't have a lot of money to invest in this. I realized this is something I enjoy doing on the side of my work and family and that's just the way it is for me, for now. The point is, don't compare yourself to other people. Just do you.
8.) There is so much to learn and so much that goes into blogging. Writing is just the tip of it. Promoting, marketing and growing takes a lot of time. I joined other blogging sites, I cross post to a lot of places and I have finally given up on even looking at instagram. How to people blog on instagram?
I haven't even scratched the surface of SEO, I don't even really know what that means. But I try to pick good key words and pray for the best. If you're in this to win, there is a lot to know.
9.) Write what works for you. Write what you know. It's easier.
I read a lot about how you need to pick a niche to be successful in blogging. That wasn't for me. I'm not a niche writer. One day I feel like traveling and the next I want to review a movie. The next day I'm feeling kind of shitty and want to talk about that. I write what I want and that's what works for me.
10.) Don't give up! Keep writing. Keep doing it because you love it. Be proud of yourself and be proud of your work. You got this!
After one and a half years, I will keep going. Lately, I have slowed down. Mostly because we aren't going anywhere. I actually felt slightly depressed Monday about not having a BBQ and not being around my friends. It's been almost 3 months now. So I didn't even post a blog that day. I'm okay with that. After one and a half years I have sort of found my groove and I like my groove. It doesn't make me money, but it does make me happy.
What about you? What is something blogging really taught you? Why do you blog? Any advice for other bloggers?
Here's to another year!