I love going away and I love planning our vacations.
This year I really wanted to go to an all inclusive resort with my husband, kids, sister and niece. I priced it out though and it was a lot. The air fare was expensive and since there are 6 of us, either we would need a bigger room or 2 rooms, which doubles the price. So, we'll have to wait on that. Instead we found a couple places that aren't super expensive and I am going to start planning these vacations.
In May there is a gaming event my husband wants to go to in Chicago. I have never been there before, so why not do a long weekend? He wants to go to the ComboBreaker, which looks really fun.
I think there is something there for all of us that would be interesting. And I want to eat Chicago pizza and hot dogs.
In June I have always wanted to visit the Science Museum in Jersey City.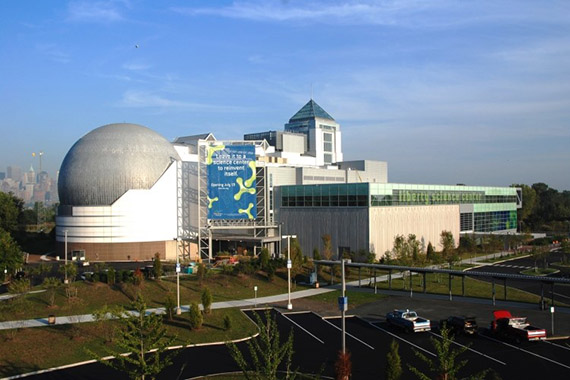 I heard a lot of really good things about it. I figure we can spend the night and also go to the American Dream Mall. There is a Nickelodeon theme park in it so maybe we can swing by there for a day. I think that might be fun.
In July I think I might rent a cabin at Bear Creek camp ground right next to Lake Compounce.
We can spend a day at Lake Compounce and a day on the campground. I really like the cabins here. Last time we stayed Friday night and Saturday night after spending Saturday in the park.
We all agreed that we should stay one extra night next time so we can spend some more time at the camp site.
In August our family friends and us have rented a house in the Pocono mountains.

I love going on vacations with these people. We always have fun. We're staying in a condo community so there is a pool and a beach at the lake. There is a tennis court, playground and arcade. Plus, there are places around to do fun things like zip lining and white water rafting. I think we're going to have a blast.
In September I am planning on renting a house on the beach in Cape Cod. It's my birthday trip. Last year I rented two rooms at a hotel and I realized that for the price of 2 hotel rooms I could rent a house. That way my sister, niece, mom and us could be all together and hang out and not in separate rooms. Plus, we can cook to save some money on breakfast and lunch.
That's my plan for 2020 Family Vacations! Have you planned any vacations yet?