We were lucky enough to grab or discount tickets early and get good seats. My daughter and I watched Frozen again on Disney Plus this past weekend to prepare for the new one. I haven't really heard much about this film, really just that it was coming out in November. So let's get started!
*** Might be a few small spoilers***
Son (10): I have no words because it was so good. My favorite guy was the spirit of fire. He was cute.
Daughter (7): I loved it. My favorite character was Sven and Olaf. Olaf was really funny. I would recommend you see the movie. I hope they make another one.
Neice (14): Elsa was my least favorite part, her character was OK closer to the end. Anna and Olaf were the best parts of the movie. Even if I were to think about it as "Elsa comes out," that doesn't keep her from being unimpressive. I was just kinda disappointed by the movie, thought it was gonna be better, but it wasn't bad. The music was good, but not as catchy as the last movie, which idk if that's a good thing or not. Animation looked nice, everything was really pretty to look at. It's best to wait so you can see it at home to avoid the experience of sitting in a theater full of people/little kids (Could just be that theaters annoy tf out of me, though.)
Sister (34): I liked it. I liked the whole theme and then how Elsa realized that she's an element and not a ruler so she gave it to Anna. So that's why Anna deserves to be queen. I like the outfit. The new ones. I love Olaf. Kristoffs song was hilarious. I loved the little Fire guy. I want him and I am sure Disney will sell him soon.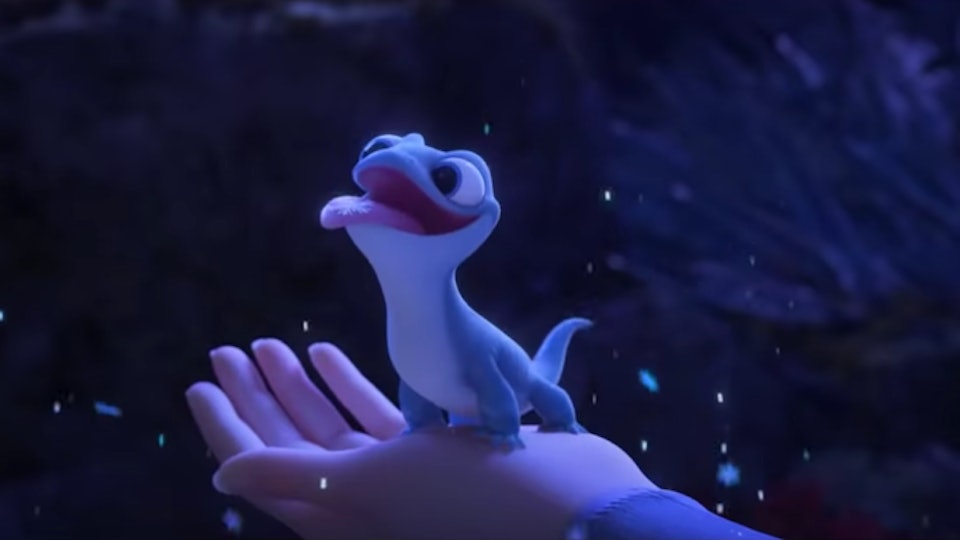 Husband (38):So I really, really enjoyed the movie. I really enjoyed the first one, but Frozen 2 was even better. The story was more cohesive. The characters actually had some growth that made sense from the first movie. Anna was more of a worry wart. Elsa was more concerned with finding out who she is after spending the entire first movie just deciding it was OK to be herself. Christoff? He was in the movie.
The first movie turned the depiction of true love on its head by making it about the sisters instead of the male love interest. So while Christoff is here, he's obviously not the focus; get gets a subplot that grants him one of the most ridiculous power ballads ever. I mean this thing is 80's hair rock, and 90's boy band with all the cuts. Then they decided that after 'Let It Go', Idina Menzel would get two power ballads as Elsa. Into the Unknown you may have heard already. If you haven't seen the movie, please find 'Show Yourself'. It's an amazing song.
The only real issue I have with the movie is it feels "Disney Rushed", and I'm giving Jess credit for that saying, because I completely agree with what she said about a longer story getting crammed in, cut out, and then hey figure it out audience. That was a way too long sentence. Spoiler alert for fans of #GiveElsaAGirlfiend; it doesn't happen. We don't get the first openly gay Disney Princess (or Queen? seems more fitting). But what we do get is even more Big Gay Energy from Elsa, and rightfully so. I don't have a problem with her not getting into a relationship. She's in the middle of a LOT of stuff. But do yourself a favor, go watch it in theaters. It's a big experience with a bunch of big musical moments and Josh Gad quietly (not really quietly) stealing scenes away and getting more of his own musical numbers as Olaf. Deffo 5/5 movie for me.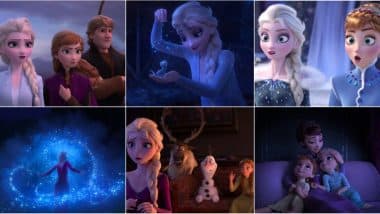 Me (38): I really liked the movie. I thought it was really fun and funny. I liked the story a lot. I thought that it developed the characters well. The two leads are strong females and the supporting silly characters are the boys. I loved Olaf. I just love him. He's such a naive little child, or very aware teenager? Just listen to his song in the woods and laugh. My kids looked at me like, Really? I'll get it?  He's like their little brother and I love that. Kristoff was good and I love him and his easy relationship with everyone and how he supported them all no matter what. That being said, they do make him seem kind of goofy for that, in my opinion. His song is seriously hysterical. I like how Elsa is finding herself and I like how Ana is learning to not be so dependent on Elsa and letting her go in a way and growing. My only complaint would be I feel like they glossed over a really long story. To me, it all felt slightly rushed or explained just enough so you could get it and then a character would piece it together and explain it. But it was very entertaining. I did enjoy this movie and I do recommend seeing it in the theaters.
So. What are you waiting for? Did you see it yet and what did you think?