I can not stand when something happens and it's wrong and people will literally stop everything to figure out who was wrong. This drives me insane.
I once worked at Pizza Hut and nothing pissed me off more than when an order was wrong and the entire production line would like stop to find the ticket and see who was wrong, the person who took the order, the cook, or the person boxing everything up. My point was always, who the fuck cares? Fix that shit and keep it moving. Does it really matter? I mean really?
Listen, if I make a mistake and I know I did, I will say whoops and sorry and help fix it any way I possibly can. It wasn't intentional. But can we figure that out after the customer is satisfied and the rush is over? What does it help to stop everything and point fingers at each other? I mean, really? Who wins?
I noticed it a lot when I worked in the restaurant but I have noticed it even as I moved into other fields. It's like people never want to admit they could possibly be wrong, or maybe there might be a mistake somewhere. Clearly there is a mistake somewhere and I highly doubt the person who did it, did it on purpose. Let's work together to fix it and move on. It's totally okay if it's your fault too. Isn't it better to just admit it, learn from it and move on then to try to point the blame at someone else?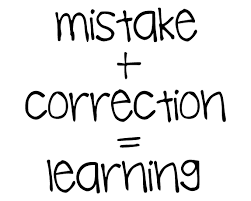 This is one of my biggest pet peeves. What's yours?