This is what's currently going on in my house. I do not have any connection to any of these products except that I like them and I want them.
Next book club recipe: Shots, Shots, Shots!
Every time we do book club at someones house we do a pot luck and everyone brings something. I was bringing a tropical fruit platter all summer but this time I am going to bring some shots. We're doing a fire pit night at one of the girls houses. It's going to be Halloween themed because it the weekend before Halloween.
I can't do pudding shots cause blah. And jello I am okay with but some girls at book club, not so much… So I am thinking about these two: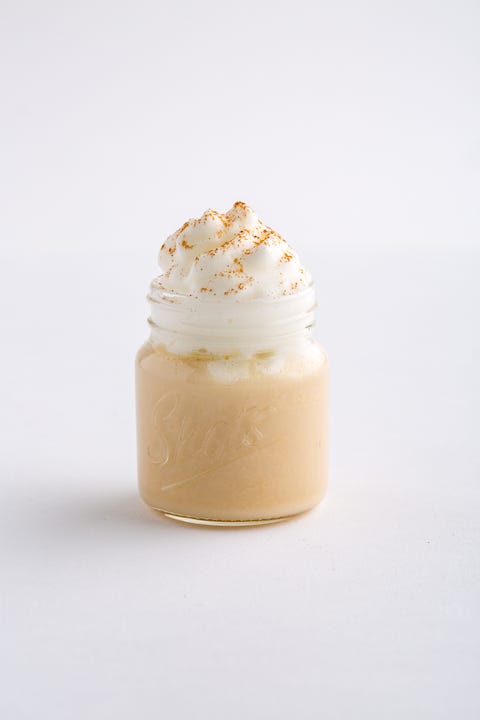 Fireball pumpkin pie shots.
1 
part Pumpkin Spice Baileys Irish Cream
Shake and serve. I'll bring the whip cream too.
And/Or I am thinking about these:
Ingredients
1 1/2 ounces vanilla vodka

2 1/2 ounces pomegranate juice
I think I might try both of these. Anyone have any really good ones to recommend?
Currently reading: Beloved.
We read "Paradise" in book club two months ago and some people liked it, some people gave up reading it, other people read it but were confused by it. I liked it and I was confused on some of it. I decided that since I have already finished this months bookclub book and have a few weeks before we meet and pick the next book, I am going to read Beloved.
I just finished Opioid, Indiana:
I saw it at the library and picked it up. It was good and a really easy, fast read. I seriously read it Monday night and then I gave it to my husband to read.
I am currently finishing reading "Petals in the Wind" by V. C Andrews, which is the book after this months book club book "Flowers in the Attic" It's really crazy. I don't know if I will keep reading the series. I think there are 3 more books to follow… I might just wiki it to finish out what happens.
Currently eyeing: The sweatpants overalls.
It's fall in the northeast. I saw someone wearing something like these a few weeks ago and I am jealous of that comfort level. I might get these for next bookclub, lounging around the house or all of winter. I'm serious. The only thing holding me back at the moment is the price tag. I already have sweatpants and a sweatshirt and I am not sure spending $95.00 on sweat pant overalls makes any sense at all. It actually doesn't. But they look comfy as hell.
Swoveralls. What a fantastic idea. Swoveralls.com
And The cloth paper towels.
LUCKISS 100% Bamboo Dish Cloths & Rags Super Absorbent Eco Friendly Kitchen Towels with Scrubbing Side for Washing Dishes White Dishcloths 12 X 12 inch
These are on Amazon for $16.00. The cost of a package of Costco paper towels that I buy at least monthly.
I was thinking about how much we really spend on paper towels. I yell at my husband and kids about how many actual sheets they really need to pick up a spill or dry a glass… I am a little nuts, I admit,  but they are expensive. I think I am going to try something like these and see how it works. If we can cut down on our paper towel usage and not add to much to the weekly laundry, why not?
Currently making: The chicken wing rub for baked wings. This is from thechunkychef.com but for some reason I can't paste the website. So visit there because there are some good recipes that I will be trying in the future.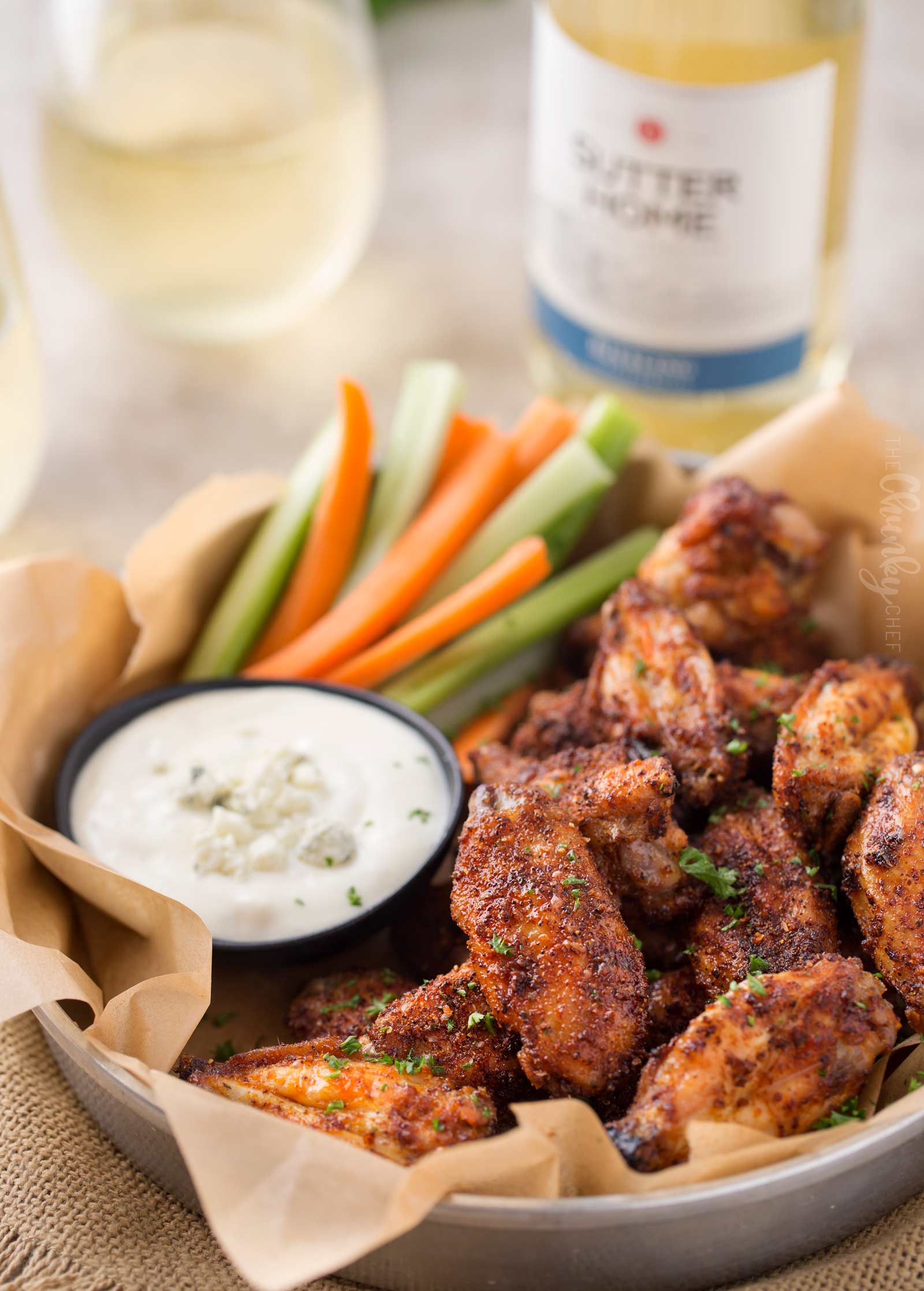 Oh man, these are good. I made these last weekend and I am going to make them again soon. I liked them dipped in Ranch, my husband liked these dipped in blue cheese. Next time I want to make the Gorgonzola sauce, I bet that's amazing.
INGREDIENTS
EPIC DRY RUB:
1/2

 

Tbsp

 

ancho chile pepper

1/2

 

Tbsp

 

smoked paprika

1/2

 

Tbsp

 

onion powder

1/2

 

Tbsp

 

kosher salt

3/4

 

Tbsp

 

light brown sugar, packed

3/4

 

tsp

 

chili powder

3/4

 

tsp

 

paprika

3/4

 

tsp

 

cumin

1/2

 

tsp

 

garlic powder

1/2

 

tsp

 

cayenne pepper

 

(less if you're worried about the heat level)

1/2

 

tsp

 

dried mustard powder

1/4

 

tsp

 

black pepper

1/4

 

tsp 

dried oregano

1/4

 

tsp

 

dried ground thyme
WINGS:
4

 

lbs

 

chicken wings, thawed completely if using a frozen bag

2

 

Tbsp

 

vegetable or canola oil
CREAMY GORGONZOLA SAUCE:
1/2

 

cup

 

mayonnaise

3-6

 

Tbsp

 

buttermilk

1/4

 

cup

 

sour cream

2 -3

 

oz

 

crumbled gorgonzola cheese

1

 

clove

 

garlic, grated

1/2

 

Tbsp

 

lemon juice

1/4

 

tsp

 

black pepper

1/4

 

tsp

 

kosher salt
INSTRUCTIONS
MAKE DRY RUB AND CHICKEN WINGS:
Preheat oven to 400 F degrees.  Line a large baking sheet with 2 sheets of aluminum foil (or 1 heavy duty sheet).  Top that with an oven safe cooling rack and spray it with non-stick cooking spray and set aside.

Combine all dry rub ingredients in a small mixing bowl, set aside.  In a large mixing bowl, add chicken wings and vegetable oil.  Use a rubber spatula to toss gently to coat.

Sprinkle in about half to 2/3 of the dry rub mixture and use your hands to massage it into all of the chicken wings, coating evenly.  Feel free to use all the dry rub, but for a coating like in the photos, 1/2-2/3 of the mixture does just fine.

Add chicken wings to prepared baking sheet and bake for 45 minutes.
MAKE GORGONZOLA SAUCE:
To your food processor or blender, add mayo, buttermilk, sour cream, 1.5 oz of the gorgonzola cheese, garlic, lemon juice, pepper and salt.  Process until smooth.

Transfer to serving bowl and stir in remaining gorgonzola cheese.  Cover with plastic wrap and refrigerate until ready to use.
Currently drinking: Apothic red wine.
I love a good red wine in the Fall and I love this wine. Seriously, $7.20 a bottle at Total Wine. This is currently my fav. After I had my son 10 years ago, my husband and I use to get a bottle of wine every week after grocery shopping. This was recommended and it stayed with me.