We went here the last weekend in September. I love the Cape in September. It's not hot and it's not that cold yet either. 70's to 80's. My ideal outfit is sneakers, jeans and a sweatshirt and this time of year the weather is perfect for that outfit.
We took my mom, sister, niece, husband, our 2 kids and me. We've been there a couple times. My mom, sister and niece have never been before. I was super excited to show them how awesome Cape Cod is.
We got there Friday afternoon, checked in and then went out to explore. We stayed till Sunday. Here's our trip to Cape Cod!
Hampton inn and suites – I always stay at a Hilton because I am in their rewards program. It was $800.00 for two rooms for 2 nights. We loved the pool and the breakfast and the beds were pretty comfy. I called down for extra pillows and they told me to come down to the front. Usually they bring them up. My sister went to the front to get a couple extra pillows for herself and they told her that they would send them up? So I don't know. I think next year I will rent a house closer to the beach we loved. For the same price we can rent a house, make our own breakfast and dinner and have common space to hang out. It's hard to hang out when you have different rooms.
Skipper Chowder House. This is the first place we went to eat. I love sitting on the deck of this place. Across the street is a beach that you can park free at (In September not sure about the summer). We enjoy eating and then crossing the street and walking down the beach a bit. We ordered clams and oysters and fried clam chowder. Everything was delicious. The fried clam chowder was new to us, and delicious. My mom and sister ordered the lobster roll with butter, no mayo, and loved it. My son and niece loved their cheeseburgers. My daughter enjoyed her chicken fingers. I had the scallops over salad and that was really good. I think I had the same thing last year. My husband had clam roll and he liked it. It was huge!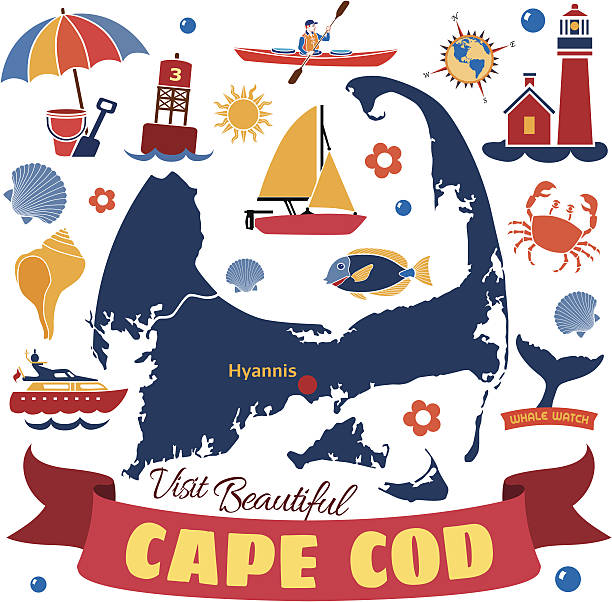 Shops in Hyannis. Some cute shops. I bought a hat for $10.00 which seemed to be about the same everywhere. It was nice to walk around and look in the shops. We got Ice Cream which was really good.
Then we went back to the hotel and went swimming and then ordered pizza.
Palio pizzeria. We order delivery ever time we come. Delicious. My sister loved the cheese breadsticks. I loved the crunchy and chewy crust of the pizza. My kids liked the spaghetti but didn't want the meatball so my husband and I shared it. We both liked it. My niece had the meatball sub and she said it was alright but soggy because delivery. My mom liked the pizza too.
Hy-Line cruise, parking lot  was $5.00 for a couple hours. I know there is free parking at the town hall but we didn't mind spending the $5.00. $18 per adult. Kids 12 and under were free for the morning hour long harbor cruises. My 14 year old niece got a kick out of being an adult. I liked it. It was a really enjoyable hour. They have a bar, snack bar downstairs. Kids loved taking pictures. The woman giving the tour was funny and knowledgeable.
Black Cat Tavern. It's almost across the street from the cruise. There are 3 parts to this restaurant. The tavern is the more $$$, had a little more to their menu and serves your food on plates. The other one ? Serves on paper and plastic and that's the difference. I didn't go to the bar in the middle. Wings were crispy. I loved my baked stuffed shrimp. My husband didn't like his shrimp tacos at all. My son and niece ate most of their burgers. My daughter loved the chicken fingers. My mom liked her baked stuffed shrimp as well. My sister ordered the scampi and it wasn't really scampi. Or maybe it was? What is scampi supposed to be? It was citrusy and she was expecting garlic and butter.  She ate it. But it wasn't what she expected and she wouldn't order that again. I don't think we will be going back here next year. The merchandise was cute though so my sister bought a t-shirt.
After lunch we headed to the beach to walk a bit.
Mayflower Beach. My absolute favorite beach. I haven't visited many yet, but I always make a trip to this one. My niece fell in love with this beach, she wanted to live there. My kids love this beach too. My daughter ran around collecting shells. My husband took some great pictures. My son wanted to keep walking out in the water. To me, this beach showcases the magic of Cape Cod. We easily could have stayed here a few more hours. Next year I want to bring chairs and a picnic and watch the sunset. I bet it's amazing.
After this we hit some tourist shops and stopped for ice cream.
Cape cod creamery. A quick stop. I had the pistachio. There were A LOT of pistachios in it. My mom and I both agreed that it was yummy. My son had the soft serve chocolate and he ate the entire cone.
Then we headed back to the hotel to swim and order pizza. I am not sure where we ordered from but I wasn't that crazy about it. It's pizza so I still ate it but I prefer Pailo Pizzeria still.
Sunday morning we took our time packing up and enjoyed the complimentary breakfast at the hotel. After check out we went to the pirate museum and stopped at one last shop and then a place to eat before heading home. I really could have stayed at least one more night. Next year we'll stay for 3 nights.
Pirate museum. My mom said she was surprised how much she liked it. My niece too. They thought it was really interesting and I was really glad to go back and walk through again. There was stuff I saw this time that I missed last year. I think this is a great place to go for a couple hours. I bought the groupon for all of us and it definitely saved us some money.
Captain Parker's Pub. We stopped here after the Pirate Museum. It's across the parking lot.  We all really enjoyed our food. I had the cup of chowder and a fish cake. I enjoyed all of it. The wings were good, crispy and spicy. My husband had the fish and chips and he said it was flaky and delicious. That says a lot coming from him. My son had the steak tips. He ate all of it. We would go back here to try other things.
We had a wonderful trip. The only thing I wished is that we had another day. I love Cape Cod and I love it in September. The weather was wonderful. It wasn't hot, it wasn't cold. Perfect fall weather. If you haven't gone, you should at least once. Everyone from Grandma to my 7 year old had a blast and we all agree that next year we will be back.