Good Morning Everyone! I took a much needed break to vacation with my family. We went to California, stayed at Lego land for 2 nights and then headed to San Diego to explore for 5 nights. We had a blast and I will have reviews coming up next week. We went to different towns and just explored for 3 days and then the last day we just chilled at the pool and relaxed. I also did laundry so I didn't have 4,000  loads when we got home.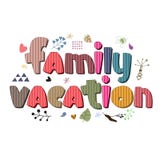 My husband and I fell in love with San Diego. This is the first time we ever went somewhere and my husband actually wanted to stay. I always look at Real Estate everywhere we go. Seriously, I get emails every week with houses in Cape Cod, Ocean City, Maryland and now San Diego. So, we'll see what happens! There would have to be a lot of things that fall into place… Like Jobs, housing, good schools. It's nice to dream a little though.
This weekend is pretty packed. We have to deep clean our house tomorrow and then we are heading to a friends house to test out their new Air Fryer. Anyone have one of those things? Have any amazing recipes that we should try? I found one for wings that sounds delicious. I have heard of an Air Fryer before but I never actually looked into one. I feel like I have a lot of appliances in my kitchen already and I need to clear it out before buying anything new. My friend got her husband one for fathers day so he wants to break it in tomorrow. I'm always down for good food, friends and drinks.
Sunday my other friend is having a Bridal Party. It's not the shower, it's a party for everyone who is in the wedding to get together and meet. I am not in the wedding but I have known the bride for 25 years and she asked me to come, so I'll be there. I know most of the people going, so it should be fun!
And that's my weekend! How about you? Any plans for the weekend?