Hi Loves! I took a day off to take the kids to an indoor water park in PA with my friend for two nights. It was us and 5 kids and those places are nuts. There is so much for them to do. Everyone is walking around the hallways with wands completing Quests. There's an arcade, bowling, indoor mini golf, a mirror maze and of course the huge indoor water park. Every hour or so they have free activities in the lobby. After memorial day they have stuff outside too. An outdoor pool and a ropes course.  It was nuts. We got home and I am like I need silence for at least a couple hours. I will write a review and post in a couple days.
I am doing Easter again this year. I am expecting about 10 Adults and 5 children. It will be fun! I am drawing a blank this year on what to cook. I usually cook the entire house on holiday's. In the morning my kids will have an indoor easter egg hunt and then I start cooking after coffee. Right now, the weather looks nice for Sunday. 62 and partly cloudy. Fingers crossed this holds true because I would love to do an outdoor easter egg hunt once all the kids get here.
When it was March I looked at the calendar wondering when Easter even was this year and it seemed so far away, so I kind of forgot about it. Now I am starting to freak out because I haven't even planned the menu yet!
This is the menu I am thinking about so far:
Ham in the Crock pot. I made this one year and thought that I ruined the ham, it was falling apart. To my surprise, everyone actually loved it. Now I make it twice a year, Easter and Thanksgiving and everyone takes home leftovers. It's seriously the most easy thing to make, ever. Even my mom was surprised and now she makes it this way too!
Turkey in the Fryer. My husband will cook this outside. He has defrosted the Turkey and it will be in a brine for the next couple days. Everyone seems to love deep fried turkey. I like it. I am totally okay with having some only twice a year.
Scallop Potatoes from a box, because that's how I like them. 🙂
Stuffing from a box. I do throw some chopped up celery and onion in there.
Corn from a can.
Roasted Carrots. I honestly just love carrots and I don't cook them enough. When I big cook, I always include them. This year I think I might try these ones.
Salad on the side.
Beet Salad because I know my mother in law likes beets. This is a good recipe and super easy if you buy the beets already cooked and skinned in the produce aisle.
https://www.mariaushakova.com/2016/04/mediterranean-beets-with-garlic-and-olive-oil/
I'm going to chop up a pineapple on the side just for whoever.
Biscuits. Regular and monkey bread. Monkey bread I made one year and everyone likes them. This is the recipe I use.
https://www.the-girl-who-ate-everything.com/mini-garlic-monkey-bread/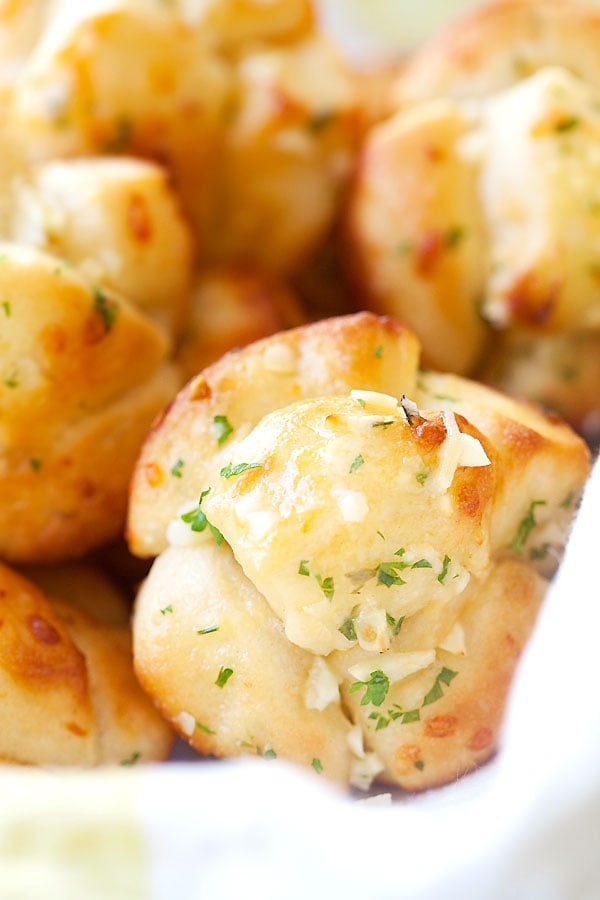 I always make Rice because that use to be all my kids would eat. I just make a pot.
I am going to ask my brother in law to bring mac and cheese. He makes the best home made. I really should ask him the recipe but I like when I don't have to make it. 🙂
My mother in law is bringing Pastelitos.
My sister in law always comes up with some new drink and she becomes the bartender when she comes over. A few years ago she made a garlic vodka, I keep a jar in my fridge always now.
And dessert… Brownies, cookies and cupcakes.
I set everything up Buffet Style and we'll eat, hang out and have a good time.
I hope everyone has a great Easter! What do you do for Easter?