We went to Boston Last weekend. We stayed at  Homewood Suites Boston Logan Airport Chelsea . I chose this hotel because we were bringing my Mom, sister and niece with us so we needed 2 cars and 2 rooms. There is a pool and the breakfast and parking is free. Originally, I wanted to stay more in Boston and I look for Hilton because we are in the Hilton Honors program. I looked at hotels in Boston and the rates weren't so bad, but the parking added almost $100.00 per night and then we would have to find breakfast because it's not included.  So we went with the Homewood Suites. We stayed for 2 nights and my total bill was a little over $900.00. I got us both the 2 queen studio suites. The rooms were really nice. The pool was really small. With my husband, me, our 2 kids and my sister and niece in the pool, it was tight. The pools capacity is 11 people. It was warm though and my kids loved it and got to swim and jump and they had a blast. That's what matters to me.
The rooms were really cool.  I thought they were well thought out. I loved the little kitchen area because I was able to make dinner Friday and Saturday night and save us a little money for the other fun things that we were doing. I also brought lots of snacks that I loaded in the full size fridge because a 7,9 and 13 year old can eat all day and still be hungry.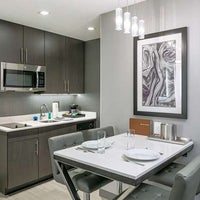 I bought a 2 day pass of the Boston Go cards. You get access into a lot of places. It was $430.00 through the plumb benefits site through my job. My niece is considered an adult because she is over 12, weird, right?
We got there on a Friday afternoon around 1:00. Luckily there were rooms available so we were able to check in and bring our things in. Then we all hopped in my pilot and drove into town. It was about a 7-10 minute drive. I have driven in New York and Boston highways are something else! We were up, down, underneath, driving in a circle to get on other highways…. Make sure you have your GPS. After the first day though, we got the hang of it and it wasn't bad at all. Our first stop was Quincy Market. It's pretty cool. We parked around the corner at a garage. Monday through Friday the garage is $42.00 and Saturday and Sunday the garage is $20.00.  The first day we walked around and went to Union Oyster House for lunch. Lunch was great.
I highly recommend this place. The kids liked their food and my mom loved her clams and fish and chips.  Afterwards we walked around and watched some of the street performers. We headed over to the Aquarium and walked though. We all enjoyed the Aquarium. Then we walked back to Quincy Market and got some Ice cream at Sprinkles and headed back to the car. At that point it was a long day already with all the driving so we took the kids to the pool for an hour and my mom went back to her room to rest. I made the kids Spaghetti and we played Uno and then crashed. The beds were very comfortable.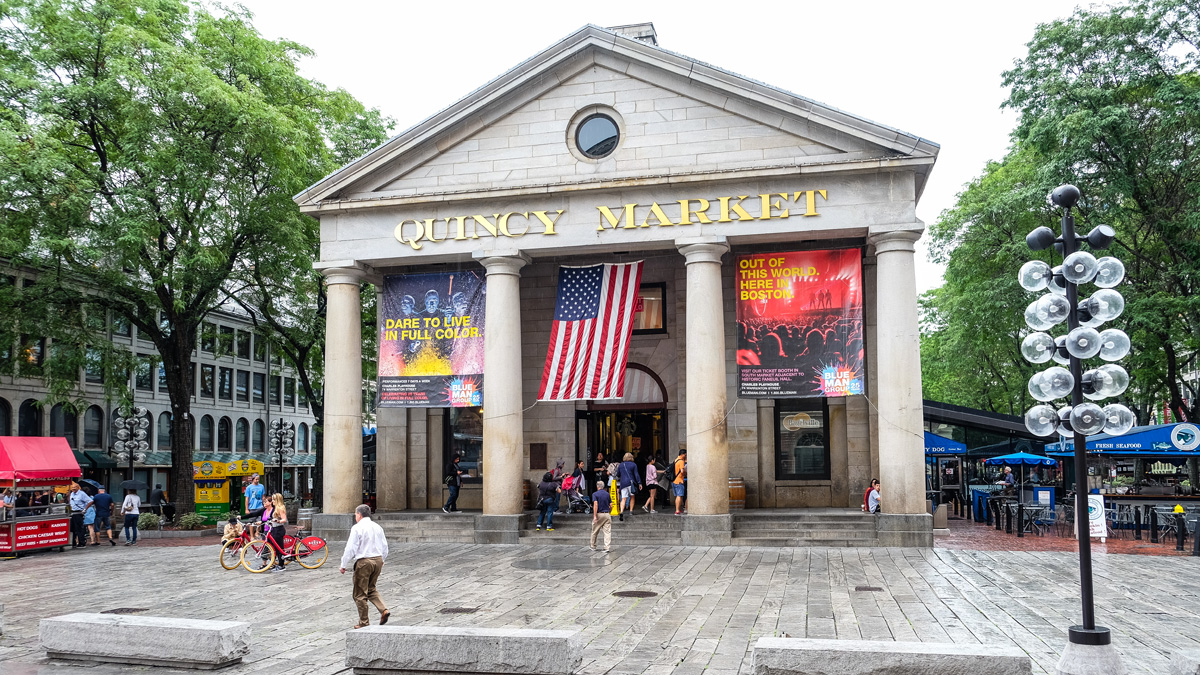 Saturday, we met for breakfast in the lobby… It was regular coffee, breads, eggs, sausage, yogurt, waffles, fruit and juice. So everyone found something. Then I took the kids for a quick swim and we got ready to head out for  a day of exploring. Again we drove in to where Quincy market is and parked where we parked the day before. We hopped the trolley ( on the Boston go pass) and took it around Boston. It's really cool to see everything. The architecture. Everything is so old and squished together but pretty. It was just cool to see to me. The trolley driver will tell you the history of certain buildings and it's interesting. We hopped off at the 9th stop which is the last one before they bring you back to the beginning and we walked over to the children's museum (included in the pass) . The kids loved that. We didn't spend a ton of time here, but they did get to do a few things.
We stopped at Hopsters Brewing Company for lunch. Everyone enjoyed their meals. Then we headed over to the museum of contemporary Art. This is where I found out that my mom does not care for Contemporary art. Not even a little bit. The rest of us did enjoy it and they had a little kids area set up so the kids could make their own art. That was pretty cool. After the Art museum we walked back to the trolley and went to the USS Constitution.
To get on the ship is free and we ran out of time to go into the museum that would have been included on the Boston go pass. We would have been able to go but then we would have missed the last trolley and I had no idea how to get back to where we were parked. So we skipped the museum and hopped the trolley back to Quincy market, stopped at Sprinkles for some more ice cream and then headed back to the hotel for swimming, dinner, uno and Wine for me and my mother!
The Boston Go card wasn't worth it for what we did, in my opinion. We did get our monies worth, I think, but I am not sure we actually saved anything. Then again, if we had gone to the Fine arts museum and the science museum, it totally would have been worth it. So maybe if we stayed an extra day and bought an extra day pass.
The hotel was nice, I think next time I would spend an extra day and maybe get a room in Boston so we could just walk everywhere or take the T.
Boston is amazing. You should definitely go and spend at least a few days here. There is so much to do and it's all fairly close together.  We went in March and maybe next time I would go more in the spring so more outdoor things would be open and it would be nicer weather to be outside. We did have pretty good weather when we went but as it got dark, it got a little chilly. We will be back!
Family Reviews:
Husband: I know it's an old city but it didn't seem like it was an old city and there is so much history there. It's very well wrapped up and preserved. Taking the Trolley was a favorite part and being able to see the sights and learn about everything was fun. I will definitely go back there is a million more things to see and do. I wouldn't mind staying were we stayed because you liked the amount of space and options and it's only 10 minutes away but I wouldn't mind being in the city and being able to walk everywhere.
Daughter Review: I liked Boston. My favorite part was the USS Constitution and the penguins are the aquarium. I definitely want to go back and explore more. I liked the hotel I wish the pool was bigger.
Son Review: I liked Boston. My favorite part was eating the oysters and clams at Union House restaurant. I liked the Children's museum and wish we could have stayed longer. I liked the pool when it was just us in it.
Have you been to Boston? What are some of your favorite things to do, eat, see?