What a weekend! It's official. My baby is 8. And what a weekend! Saturday I ran all over the place getting birthday supplies and then we had her school friends party at Muse Paintbar. They painted Sloths and we had pizza and cake.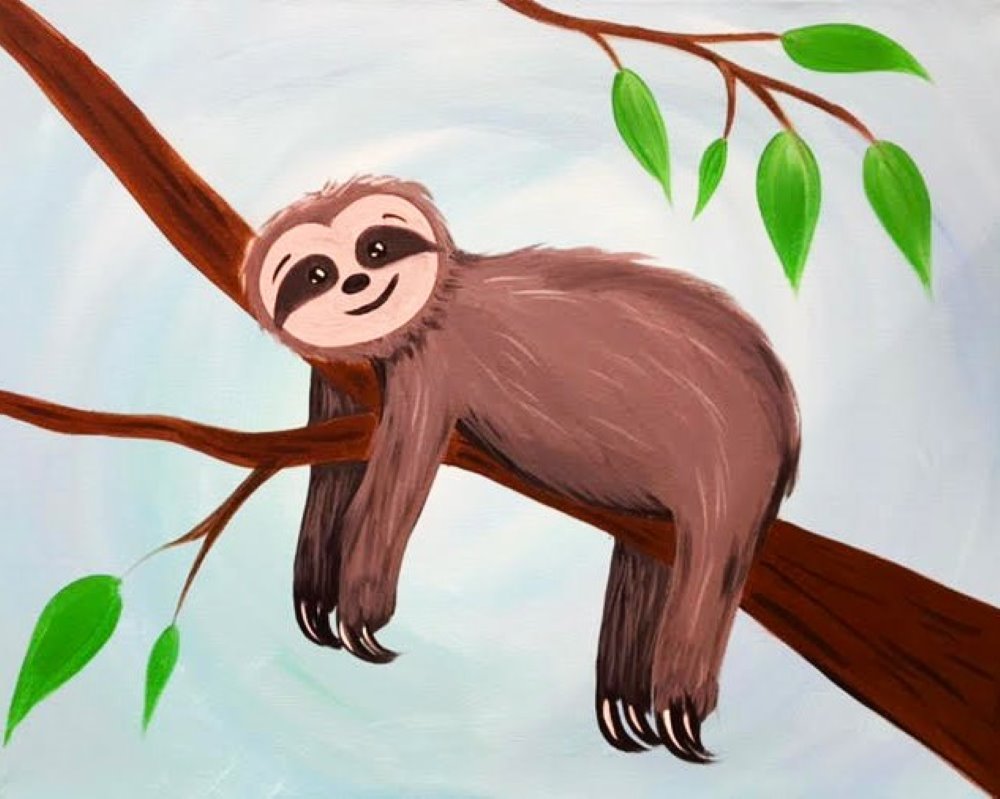 Then we went home and packed and went to Doubletree hotel and rented a king suite. It was HUGE. I was so surprised honestly. There was a long table when you walked in and we set up the drinks and left over pizza from the first party and then there was a dining table with 4 chairs and a pull out coach and 2 other chairs. We put bowls of snacks everywhere and set up the decorations from party 1. Then there was a whole other room with a kings size bed in it and another long table where I put the cake and treats.
We had maybe 20 people, family friends and kids, come and there was so much space it didn't even feel crowded at all. We brought the kids to the pool 2 times, once while people were on the way and then once after we ate lomo and sang happy birthday again.
Then I ordered the Addams family movie and we pulled out the sofa bed and the kids kind of just chilled out. We had one friend sleepover. My husband went home to be with the dogs overnight and I stayed with the kids in the hotel. The next morning I took them to the pool again and then we had breakfast and checked out.
After we dropped off my daughters friend we headed to the Bronx to pick up Mema and Pepa and went to lunch at Dinosaur BBQ in Harlem. By the time that was over I was done. Exhausted. When we got home I parked my butt on the couch and watched 2 movies and then went to bed. haha.
Today is my daughters actual birthday. She had her scavenger hunt this morning and then my sister and niece are coming over tonight for dinner and cake and we'll call Grandma Moo to help us sing happy birthday. And then that's it for the birthday festivities. Then it's time to switch over to Christmas mode. I can't believe how fast everything is moving.
Next weekend is looking like it's going to be just as busy too. We have to go chop our tree down, we don't even have it yet. Then we have another birthday party and then another sleep over and we'll set the tree up and decorate… Then Sunday my girlfriends and I are going to see Mariah Carey Christmas spectacular at MSG.
I can not wait for this. Busy, busy but Tis the season I guess.
I think I am almost done with the shopping and I ordered practically everything online so it will be delivered to my house.
How are you? How's your December going?